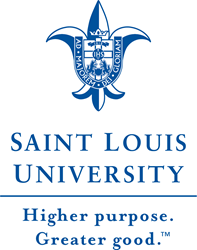 St. Louis, MO (PRWEB) October 31, 2014
Saint Louis University recently approved an unprecedented, reduced tuition rate of $400 per credit hour for active military and veterans using Tuition Assistance or GI Bill Benefits. This rate is offered for both new and current undergraduate students pursuing bachelor's degrees or certificates through the School for Professional Studies(also known as SLU for Busy Adults). The rate will go into effect for the spring term that begins January 12, 2015, however military students can begin submitting their applications now for admission to the University.
The University is committed to providing a quality, SLU education in a flexible and convenient online format to meet the particular needs of military service members, veterans and professionals who require a virtual learning environment. In 2011, the school approved a $250 per credit hour rate for military students in the online aviation management program—a rate that will remain unchanged by this new policy. This program is offered through the School for Professional Studies and Parks College of Aviation, Engineering and Technology. SLU is one of only a few schools in the world with an online accredited Bachelor of Science in Aeronautics, with an Aviation Management concentration.
Saint Louis University is also a participant in the Yellow Ribbon Program and is ranked #20 on the list of "Best Colleges for Veterans" for National Universities by US News and World Report. The University articulates prior learning through the American Council of Education (ACE) and the College-Level Examination Program (CLEP) to give students credit for military training and service—thus shortening their overall time to degree completion. This new tuition rate demonstrates the University's longstanding commitment towards honoring the men and women who serve our country.
Associate Professor at Saint Louis University, Dr. Matt Grawitch, has been instrumental in proposing and supporting this reduced rate. "Our military has done so much to protect the freedoms we all value," said Dr. Grawitch, "and it is a testament to social justice, rooted in our Jesuit mission, that we can provide this special tuition rate to them. It's our way of saying thank you!"
The School for Professional Studies offers more than 20 fully online degree programs designed with the schedules of busy, working adults in mind. In addition to the aviation management program, other attractive programs for service members include computer information systems and contract management.
"Our military veterans and those in active duty offer all of us clear examples of service. We are proud to be able to offer this tuition opportunity, recognizing the Higher Purpose we serve at Saint Louis U, as together we all seek a much Greater Good…for all of our students, for all people," said Father Paul Stark, SJ, Vice President of Mission & Ministry at the University.
More information on special tuition rates for active duty and veteran students is available on busyadults.slu.edu.
Classes in the School for Professional Studies are typically offered in accelerated eight-week sessions designed for busy adults. SLU for Busy Adults gives working professionals the opportunity to earn their degree with affordable tuition rates and flexible online and evening courses. In Saint Louis University's tradition of excellence, the School for Professional Studies caters to nontraditional students so they can pursue Bachelor's and Master's programs from a globally-recognized university.