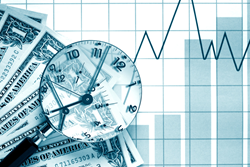 Cayuse SP was fully implemented allowing us to provide even higher levels of service to our faculty. Andrea Deaton, CRA, Associate Vice President for Research and Executive Director, Office of Research Services at University of Oklahoma
Irvine, CA (PRWEB) November 04, 2014
Evisions, an innovative developer of higher education software stands by their promise to deliver on-time and on-budget. Evisions' customers wanted an electronic Research Administration (eRA) system that didn't take exorbitant amounts of time and money to implement. Using a fixed cost model, the company reduced implementation times to a minimum. Through its cloud-based delivery model, the Evisions Research Suite reduces client investment in infrastructure and reallocates administrative resources to supporting their institutions' missions.
The progressive approach works for any research institution, regardless of size or research discipline. Recent examples include:

Idaho State University
Illinois State University
University of Oklahoma
City College of New York
Rensselaer Polytechnic Institute
Spectrum Health System
Whitehead Institute for Biomedical Research
National Association of County and City Health Officials
Andrea Deaton, CRA, Associate Vice President for Research and Executive Director, Office of Research Services at University of Oklahoma states, "The Cayuse SP implementation was one of the easiest with which I have ever been involved. In just 6 months' time, Cayuse SP was fully implemented allowing us to provide even higher levels of service to our faculty." Ivar Strand, Assistant Vice-President, Research Administration and Finance, Rensselaer Polytechnic Institute explains, "The RPI offices need to spend more time helping support scientific endeavors that impact Global challenges, our quick implementation was essential."
Efficient implementations mean the Sponsored Projects office can get online quickly and in many cases, dramatically increase their proposal output. Average time savings with use of the Evisions Research Suite has registered at 4.5 days for the routing processes alone. Executive Director of Research Suite Strategy, Cynthia Bellas explains, "When we enable a customer to get up and running quickly, that means the office can rapidly realize the benefits of efficiently managing the life cycle of their grants."
President of Evisions, Matt McLellan shares, "We have a passion for serving customers and are proud to welcome so many new research clients to the Evisions user community. We take pride in our track record of helping our customers quickly realize the benefits of our solutions through on-time and on-budget implementations."
Evisions Information: Evisions develops innovative, easy–to-use software that simplifies work for higher education institutions and research organizations. Evisions is transforming the face of electronic Research Administration by producing intuitive, cloud delivered products, and executing quick implementations. Evisions makes Research Administration easier by increasing office efficiency and rapidly responding to support needs. The Evisions Research Suite includes, Cayuse 424, Cayuse SP and Cayuse IRB. Please visit us at http://www.evisions.com/research, follow Evisions on Twitter (@EvisionsInc) and join the conversation on our Evisions blog(at)blog(dot)evisions(dot)com.
For media assistance, Wendy Cordon, Phone: (714) 824-5252 ext. 236