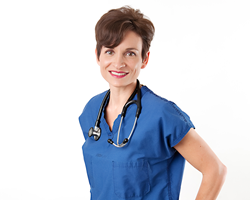 The vast majority of Americans who come into the emergency department facing the end of their own lives are completely unprepared for the moment and so are their families
Huntsville, Alabama (PRWEB) October 31, 2014
Monica Williams-Murphy MD, advanced care planning expert and emergency physician, knows all too well the chaos that can occur for people who have not prepared ahead for the end-of-life. "The vast majority of Americans who come into the emergency department facing the end of their own lives are completely unprepared for the moment and so are their families." She adds, "things like the ListStuffFast app can serve as a catalyst for a family to get the critical conversations and actions started and moving forward."
Julie Hall, author and aging expert known as "The Estate Lady" says in her book,The Boomer Burden, that "If we let the inevitable sneak up on us, we will be totally unprepared for what needs to be done to handle our parents' estates." Dealing with a lifelong accumulation of personal property when downsizing or for dividing estates is being made simpler now with new technologies like the ListStuffFast iOS app and DivvyMaster.com coming in 2015 .
Getting over the fears around death, preparing for it and talking about it with loved ones can often serve as a release of pressure and anxiety for everyone. David MacMahan, founder of DivvyMaster.com, "Divide Things, Not Families" and creator of ListStuffFast, suggests one may use the app for a quick 15-20 minute photo-documenting of one's own home, and then tag and list the items in a room using the iPhone or iPad. The app allows for multiple properties, so possibly with siblings complicit, show and share the app this holiday in front of the family and aging parent, demonstrating speaking descriptions. Make note that items can be set up for Move, Sell, Donate or for designating Heirs. Getting this started at an elderly parent's house can do wonders for preparing for downsizing to assisted living, and creates conversations around what each child may want or not when the parent is gone. No conversations or direction from the parent in this area most often ends up in sibling squabbles, hurt feelings and sometimes in totally broken relationships.
MacMahan says that often a parent might be curious about the technology. Each personality and relationship is different, but a light approach, and noting that "I just did this at my house" makes it not all about being old or near death. Let them know you did your whole house in fifteen minutes. Maybe say something like... "Hey, Mom I can do as many homes on here as I want; why don't we do your things and Cindy and I can note things we would want someday, just in case you don't live forever?" He suggests letting the parent take a couple of the photos, then press microphone and let them describe an item and see the description pop onto the screen. Most of us have heard about families putting color dot stickers on antiques, art with a different color for each sibling. This is just a better organized approach to that, that can have reports created, printed or emailed to other siblings. This can all hopefully open the door to other crucial conversations regarding healthcare directives and funeral plans, which can also divide families if no direction has been given.
DivvyMaster.com was founded in 2010 by David MacMahan to develop technology solutions to save time, emotional and monetary costs of the process. Help Divide Things, Not Families is their slogan. The ListStuffFast app was just introduced this month and the DivvyMaster.com online software was awarded a patent this year for its unique approach to dividing personal property for estates, divorces and downsizing.
Monica Williams-Murphy, MD is an Award-Winning Writer, Board-Certified Emergency Physician and Medical Director for Advance Care Planning at Huntsville Hospital. She is also the author of the book, "It's OK to Die" and manages the companion website, both devoted to transforming the end of life into a time of peace, closure, and healing.