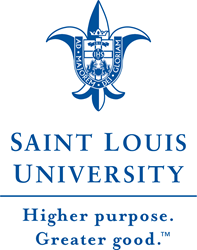 St. Louis, MO (PRWEB) November 03, 2014
The School for Professional Studies at Saint Louis University is launching a new Security & Strategic Intelligence (SSI) program beginning January 2015. This program will be available as a bachelor's degree, minor or standalone certificate and includes four concentrations that prepare students for careers in global corporate security, strategic intelligence, business continuity and law enforcement administration. According to the Bureau of Labor Statistics, job opportunities in these areas are expected to experience positive growth of 8-37% between 2012 and 2022.
The Security & Strategic Intelligence program includes four areas of concentration where students will learn:

Paired with the School for Professional Studies' core curriculum, the new SSI program focuses on providing students with the knowledge and training necessary to be competitive in a wide range of security and intelligence employment careers. Courses are offered in a flexible online format designed for busy adults looking to further their education while working full- or part-time. Students can choose to pursue a bachelor's degree, minor, or standalone certificate in any of the four concentrations. The SSI program is of particular interest to military personnel who can take classes in the School for Professional Studies at a reduced tuition rate of $400 per credit hour beginning in January 2015.
Instructors in the SSI program represent both the private and public sectors that perform security and intelligence work every day. The curriculum has been developed based on recommendations made by the Defense Intelligence agency (DIA) and industry leaders, which allows this program to stay up-to-date with the current standards of security and strategic intelligence.
"This new program gives students the opportunity to study emerging topics that are relevant in today's security industry while gaining critical skills that will be attractive to employers," says Roland Corvington, Director of Global Security Services at Edward Jones and SSI Advisory Board Member. "There are no other programs offered like this in St. Louis, and I'm pleased to lend my expertise to create such an innovative program for SLU."
The next term of classes begins January 12, 2015. Anyone interested in this program can complete the free online application today to get started. For more information about the Security and Strategic Intelligence program at SLU, visit busyadults.slu.edu or call (314) 977-2330 or (800) 734-6736.
About the School for Professional Studies at Saint Louis University
Classes in the School for Professional Studies are typically offered in accelerated eight-week sessions and are designed for busy adults with affordable tuition rates as well as convenient, online classes. SLU for Busy Adults gives working professionals the opportunity to earn their degree with flexible online and evening courses. In Saint Louis University's tradition of excellence, the School for Professional Studies caters to nontraditional students so they can pursue Bachelor's and Master's programs from globally-recognized SLU.