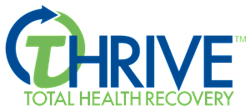 This is a dream realized and we feel blessed to be able to help restore individuals to their innate health.
Gulf Breeze, Florida (PRWEB) November 01, 2014
Gulf Breeze Recovery is pleased to introduce its "Thrive" Total Health Recovery program, which is a holistic drug rehabilitation program for treating the physical and mental aspects of addiction. This innovative method is now being used to free people from their addictive behaviors with lasting results.
Upon entry to the waterfront treatment facility, guests who require medical detoxification services are able to undergo the procedure on-site in a comfortable setting. Once stabilized, they enter into the physical health recovery portion of the program, which consists of a healthy diet and restful sleep along with exercise and spa therapies. People who participate in these activities naturally begin to feel better and are thus more able to focus on the next phase.
The holistic treatment then continues with addressing the mental health and thinking that contributed to the behaviors. People battling addiction typically have additional symptoms that must be addressed, such as co-occurring disorders including depression or anxiety. By finding the root causes that created the addiction, thought patterns and behaviors are then able to change to avoid slipping back into the same conditions in the future.
"We continually apply the principles of this program in our daily lives," says Reed Smith, Vice President of Admissions. "This is a dream realized and we feel blessed to be able to help restore individuals to their innate health."
Having a true understanding for oneself what led to the addiction, with the help of trained therapists as well as educational classes that foster personal insights, arm guests with the mindset they need to succeed in life. The non-12 step drug treatment is tailored to each individual's needs.
All of this is followed up with an aftercare program that keeps guests connected with program leaders and counselors. Ongoing support and restructuring life toward improvement is a key element to long-term success.
For more information about the Thrive Total Health Recovery method used at Gulf Breeze Recovery, visit http://www.gulfbreezerecovery.com or call (855-485-3273) to speak with a representative.