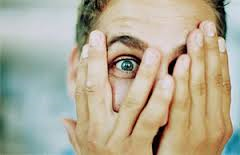 To qualify as a winner for the Face Your Financial fears Contest, you must let SHS know what your biggest financial fear is.
Washington, DC (PRWEB) October 31, 2014
Just in time for Halloween, Secure Horizon Settlements (SHS), a trusted financial services company in the lump sum industry, is announcing another nationwide contest via social media. For any social media user who engages on social media to let SHS know what their biggest financial fear is, they will be entered to win a fifty dollar gift card of their choosing. This is the next roll-out of Secure Horizon Settlements' plan to feature contests on a monthly basis to spread word about how their personalized assessments can help annuitants access their finances.
To qualify as a winner for the Face Your Financial fears Contest, you must let SHS know what your biggest financial fear is. Either like the Secure Horizon Settlements Facebook page and like, share or comment on this post, or follow @shsfunding on Twitter and tweet using hashtag #FYFF. Engagement on other social media platforms is welcome, but will not have any effect on eligibility. Each post counts for a separate entry, so multiple tweets, shares, likes, and comments are encouraged.
Secure Horizon Settlements caters exclusively to structured settlement recipients, and lottery and casino jackpot prize winners, in order to help them access a lump sum of cash from the sale of their annuity. SHS is known in the financial services sector as having friendly, one-on-one financial solutions for customers who would like to gain access to finances immediately. They help clients across the country achieve their financial goals via a customer-focused process that is streamlined and personal so that individuals can gain access to their future payments immediately.
SHS also has a variety of programs designed to assist annuitants, including a Zero Percent Loan that can put thousands of dollars in a client's bank account the same day. The SHS FAST CASH PROGRAM is available 24 hours a day, seven days a week at 1-855-SHS-FAST or online.
SHS hopes to use social media to provide accurate information and give users access to free assessments on a digital platform. Lump sum companies tend to rely on direct marketing to offer their financial services. Secure Horizon Settlements plans to continue mail correspondence, but also wants to enable their customers the easiest access to quotes, information, and special offers. Increasingly, consumers of every industry and walk of life want to be able to access everything through the internet, whether through a home desktop or mobile phone. This includes annuitants who are considering selling their structured settlement payments or selling their lottery payments for an immediate lump sum.
Again, to enter the Face Your Financial Fears Contest and receive a fifty dollar gift card, interested parties must engage on social media by liking and sharing on Facebook, or following and using the hashtag #FYFF on Twitter. Only entries before midnight ET on Halloween will be considered!
About Secure Horizon Settlements, LLC
Secure Horizon Settlements LLC, based in Rockville, MD, is a nationally-recognized financial services company that purchases structured settlement payments, lottery annuities, and casino jackpot wins. Secure Horizon Settlements was created to meet the unique financial demands of Structured Settlement recipients and Lottery winners wanting to sell their structured settlement, and lottery annuity payments fast. Secure Horizon Settlements has experienced tremendous growth under a veteran management team with decades of industry experience.
Secure Horizon Settlements takes genuine strides to meet the personal needs of their customers while ensuring they are treated both fairly and professionally. At the same time, their dedicated legal and management team is committed to delivering high quality service that streamlines the funding process. Secure Horizon Settlements is the gold standard go-to lump sum company you can depend on.
For more information, contact 1-855-747-3278, email at promotions(at)shsfunding(dot)com, or go online to http:// http://securehorizonsettlements.com/.