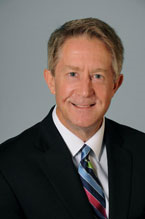 Westport Connecticut (PRWEB) October 31, 2014
David Griffin, Partner at the Westport and Greenwich, Connecticut law firm of Rutkin, Oldham & Griffin, L.L.C., and Fellow of the American Academy of Matrimonial Lawyers and the International Academy of Matrimonial Lawyers, will present at the AAML Pre-Conference Seminar on November 5th, 2014. The AAML Annual Meeting is being held at the JW Marriot in Chicago. David W. Griffin and his co-presenter Ron Seigneur, CPA, will speak about business valuation in a session titled AAML/AICPA – Valuing, Protecting and Treatment of an Owner's Dilutable Interest in a Rapidly Expanding Business.
Griffin and Seigneur will discuss valuation methods for new or quickly growing businesses involved in divorce cases. The session will cover advanced legal and financial concepts helpful to divorce attorneys, including how to consider company start-up costs, how to understand various investment structures used by private equity and other investors, the impact of cash flow challenges, and how to normalize business income for alimony calculations. In particular, Griffin will provide legal guidance on how to understand sophisticated and cutting-edge compensation for executives and owners of rapidly growing and start-up companies and the use of financial and valuation expert testimony in valuing those companies, including how to challenge or defend the valuation methodologies utilized by an expert in such a case.
The Pre-Conference Seminar, which is scheduled to begin at 1:00 p.m. on Wednesday, is designed to provide AAML Fellows with valuable information through engaging, high-level presentations.
Including the pre-conference seminar sessions, the full event will run Wednesday, November 5th through Saturday, November 8th. Find out more about the AAML Annual Meeting here.
The AAML is a highly prestigious national organization of lawyers who become Fellows by invitation and after extensive review of credentials and experience. AAML Fellows are highly skilled litigators and negotiators who represent individuals in all facets of family law. Founded in 1962, the American Academy of Matrimonial Lawyers provides "leadership that promotes the highest degree of professionalism and excellence in the practice of family law."