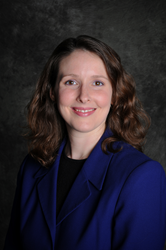 Research shows that this is one of the fastest growing professions today
Austin, Texas (PRWEB) November 06, 2014
National American University's Roueche Graduate Center adds an Information Technology Management concentration to Masters of Management and MBA programs http://www.graduateadmissions(at)national(dot)edu NAU's Roueche Graduate Center recently announced approval from the U.S. Department of Education to offer four new concentration areas in the MBA and Master of Management (MM) programs. The newest addition to the university's graduate business programs is a concentration in Information Technology Management designed to train managers in the field of internet/cyber security.
Though careers in IT have been attractive to both undergraduate and graduate students for years, the recent high profile breaches in security at major retailers like Target, Home Depot, and Neiman Marcus have demonstrated just how critical the need for securing personal data is, and thus the need to train IT professionals specifically in cyber security. The Home Depot data breach alone was estimated to affect over one-third of Americans (NYTimes.com).
However, the need for cyber security professionals goes far beyond the retail sector. The Department of Homeland Security (DHS.gov), U.S. military, state and local law enforcement agencies, finance, accounting, banking, and healthcare systems all rely heavily on electronic data. When this list is expanded to include international interests and markets, it quickly becomes evident that the need for trained professionals is ubiquitous.
"Research shows that this is one of the fastest growing professions today," explains National American University's Director of Graduate Admissions, Christy Lewis. "Every time you send an email or complete a form on your laptop, tablet or smartphone there is the risk of that information getting into the wrong hands. And if it does, the ramifications can be devastating. Our new concentration has been developed by subject matter experts who have decades of experience in the field and in developing curriculum in internet security. We are excited about being able to bring that level of knowledge and experience to our students."
The U.S. Department of Labor's Bureau of Labor Statistics (http://www.BLS.gov) lists careers in information security as one of their fastest growing in the job market today. They estimate that over the next eight years, there will be a 35% increase in jobs in the field. In addition, careers in this field offer strong median salaries of $88,590 in 2013 according to http://www.onetoonline.org/link/summary/15-1122.00
Students in the MBA/MM – Information Technology Management concentration will take coursework in areas such as device security, risk identification and analysis, critical control system security, and computer forensics and incident handling. National American University's business master's degrees are offered online, making courses accessible to students around the globe.
Other new concentrations launching in 2015 include: Configuration Management, e-marketing, and Project Management. For more information about NAU's MM or MBA in Information Technology Management concentration, contact http://www.graduateadmissions(at)national(dot)edu or call 877-398-0118.
About the Roueche Graduate Center at National American University
The Roueche Graduate Center at National American University in Austin, Texas offers a range of graduate business programs, a Doctorate of Education in Community College Leadership, and executive education programs for innovation and high-growth industries. National American University is a regionally accredited, proprietary, multi-campus institution of higher learning offering associate, bachelor's, master's, and doctoral degree programs in technical and professional disciplines. Accredited by The Higher Learning Commission and a member of the North Central Association of Colleges and Schools, NAU has been providing technical and professional career education since 1941. NAU opened its first campus in Rapid City, South Dakota, and has since grown to multiple locations throughout the United States. In 1998, NAU began offering online courses. Today, NAU offers degree programs in traditional, online, and hybrid formats, which provide students increased flexibility to take courses at times and places convenient to their busy lifestyles.