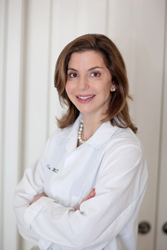 Many people don't realize the importance of wearing sunscreen every day, not just when going to the beach or doing outdoor activities.
Washington, DC (PRWEB) November 05, 2014
A recent article from the Californian discussed six ways to keep skin youthful and refreshed without needing plastic surgery. Expert dermatologist Dr. Melda Isaac of MI-Skin Dermatology Center explains some of the best non-surgical means of skin rejuvenation touched on in the article. These non-surgical procedures can refresh the appearance and require little to no recovery time, which is a big plus in today's busy society.
"Non-surgical procedures such as dermal fillers or skin tightening devices can be a great way to rejuvenate the appearance in a very natural-looking manner," explained Dr. Isaac. "Full surgical facelifts, in addition to requiring weeks of recovery time, tend to result in an appearance that says work has been done. Many people enjoy this kind of drastic change, but many more simply want something that will make them look revitalized without it being obvious that they've had a procedure done."
The article advises preemptive measures against aging as well as noninvasive cosmetic dermatology procedures in order to keep skin looking its best. Among these are to drink plenty of water, eat healthy foods, and wear sunscreen every day. Sun damage is one of the main culprits of premature aging, leading to age spots, wrinkles, and pigmentation. Wearing sunscreen every day can help to prevent this damage and keep skin youthful longer.
"Sunscreen is a vital step in any skincare routine," said Dr. Isaac. "Many people don't realize the importance of wearing sunscreen every day, not just when going to the beach or doing outdoor activities. UV rays can penetrate even cloud cover, so wearing sunscreen every day throughout the year is a big step in keeping skin beautiful."
Non-invasive skin care procedures such as Botox, dermal fillers, laser skin resurfacing, and skin tightening have been steadily increasing in popularity over the years. Many men and women like that they are able to subtly improve their skin quality and texture without needing to set aside weeks for recovery time and thousands of dollars for the facelift procedure. These non-invasive procedures are not cheap, but they tend to be more affordable than a full facelift.
"Especially in Washington, DC, where many people lead extremely active and busy lives, procedures that do not require a lot of downtime are popular," said Dr. Isaac. "Some procedures, such as Dysport or a dermal filler such as Juvederm, are able to be done in less than an hour, and the patient is able to return to work and their everyday activities immediately. These "lunchtime facelifts" have become some of the most sought-out procedures."
Dr. Melda Isaac is a board-certified dermatologist located in Washington, DC. Her practice, MI-Skin Dermatology Center, is a comprehensive skin care practice which offers the latest and most advanced state-of-the-art technology to improve the skin's appearance. Dr. Isaac obtained her medical degree from Penn State University, and completed her dermatology residency at George Washington University. She is an active member of the American Academy of Dermatology, the American Society for Dermatologic Surgery, the Women's Dermatologic Society, the American Society for Laser Medicine and Surgery, and the Washington, DC Dermatologic Society. You can find out more about Dr. Isaac and MI-Skin Dermatology Center at http://www.mi-skin.com.