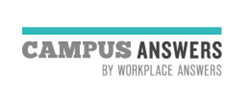 The upcoming webinar will provide clarity and insight into the new regulations and provide solutions to implement it.
Austin, TX (PRWEB) November 03, 2014
Campus Answers by Workplace Answers remains at the forefront of the changing regulations targeting the ongoing sexual violence issues on college campuses. The Violence Against Women Act (VAWA) has undergone many rounds of changes that culminated in the release of the final VAWA rules on October 20th, by the Department of Education.
On November 13th, Campus Answers will join with S. Daniel Carter and Connie J. Kirkland of 32 National Campus Safety Initiative (32 NCSI), in an informative webinar "Combatting Campus Sexual Violence: Complying with the Final VAWA Rules," in order to help campuses understand their obligations. The webinar will cover the substance of the final VAWA rules, how to implement them, and will provide an extended, 30-minute question and answer session with the speakers. Registration is available here.
"The final VAWA rules reflect many of the best practices that we already include in our courseware. We've anticipated these changes and are currently incorporating these updates into our training," Sondra Solovay, J.D., Director of Product Development at Campus Answers, said. "The upcoming webinar will provide clarity and insight into the new regulations and provide solutions to implement it."
VTV Family Outreach Foundation
The VTV Family Outreach Foundation is a 501(c)(3) non-profit organization established by a majority of the families and survivors directly impacted by the April 16, 2007 tragedy at Virginia Tech. Determined to prevent a similar tragedy, the Foundation advocates for K-12 and campus safety and security.
VTV's landmark project called 32 National Campus Safety Initiative™ will forever improve campus safety. VTV helped secure passage of the Campus Sexual Violence Elimination Act (SaVE), helping to bring campus prevention and response guidelines into the 21st Century. Also, by working with a bi-partisan team of Congressional legislators, led by Virginia Congressman Frank Wolf, to champion a National Center for Campus Public Safety. Learn more at http://www.VTVfamilyfoundation.org
Campus Answers
Campus Answers is the higher education division of Workplace Answers, the leading provider of compliance solutions. For more than 20 years, we have provided compliance solutions to over 500 colleges and universities nationwide, including UNC Chapel Hill, University of Alabama, and the University System of New Hampshire. Built on our award-winning training content, services, and software, Campus Answers delivers solutions for incident reporting, campus climate surveys, and case management tools as well as customizable training solutions for the entire organization. Learn more about Campus Answers at http://www.CampusAnswers.com or call 1-866-861-4410.