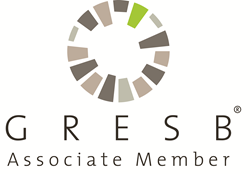 Commercial real estate investors, regulators, and tenants are demanding sustainability information. It is critically important they understand why it's being scrutinized and what action they should take in order to prepare.
San Diego, CA (PRWEB) November 03, 2014
Measurabl, the San Diego-based startup specializing in sustainability data management, analytics, and reporting, has issued an authoritative White Paper on GRESB (the Global Real Estate Sustainability Benchmark) featuring an array of the real estate industry's top thought leaders including Dr. Nils Kok, GRESB's Co-Founder and CEO, Brenna Walraven, the Former Head of Property Operations at USAA Real Estate Company, and Sara Neff, Director of Sustainability for Kilroy Realty, among others.
The paper addresses the causes of demand for sustainability reporting in the global commercial real estate industry, how reporting requirements affect real estate owners and asset managers, and looks at the unfolding landscape of financial and non-financial reporting.
"Sustainability data is the new coin of the realm" says Matt Ellis, Measurabl's CEO and the paper's lead author. "Commercial real estate investors, regulators, and tenants are demanding this information and it is critically important they understand why it's under scrutiny, how it's being analyzed, and what actions they should take in order to be prepared for this new market reality."
Among the Paper's key points are that over 51,000 commercial buildings in the U.S. are now exposed to some form of energy disclosure requirement and that GRESB is the de-facto standard for how sustainability data should be disclosed by commercial real estate companies. Measurabl's first commercial product for GRESB reporting went through extensive and successful industry pilots in 2013 before commercial release in 2014, and has gone on to wide adoption by the real estate industry, including titans such as Clarion Partners, CBRE Global Investors, and TA Realty. Measurabl is now used to manage and disclose sustainability performance on behalf of thousands of commercial buildings with a gross asset value in excess of $250 billion.
ABOUT MEASURABL
Founded in April 2013 by Matt Ellis, the former Director of Sustainability Solutions at CBRE, Measurabl's cloud-based software automatically aggregates non-financial ("sustainability") data and simplifies the process of disclosing it to third party surveys and benchmarks. Measurabl's award winning software, unique freemium business model and intuitive user interface have been credited with changing the way companies large and small collect, manage and disclose sustainability information. To learn more about Measurabl, please contact info@measurabl.com or visit http://www.measurabl.com.