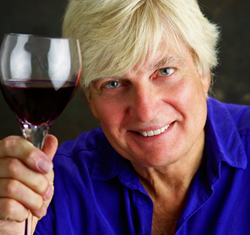 New Mexico's history as a wine-producing region is remarkable. The world is discovering some of the outstanding wines produced in New Mexico--again.
Albuquerque, NM (PRWEB) October 31, 2014
Did you know that New Mexico is the oldest successful wine region in the US, predating California in winemaking by more than 100 years? Jim Hammond, author of Wines of Enchantment and known through his many blogs and articles as the Southwestern Wine Guy, will be giving a talk for the Los Alamos Historical Society on the history of winemaking in New Mexico from past to present. The lecture is on Election Night, Tuesday, November 4, 2014, 7:30pm at the Fuller Lodge in Los Alamos.
Jim will provide insights into the nearly 400 hundred years that wine has been made in New Mexico. From the earliest days when Franciscan friar García de Zuniga and Capuchin monk Antonio de Arteaga began planting grapes along the Rio Grande to the present day renaissance, Jim will describe the historical milestones achieved in winemaking in the Land of Enchantment.
About Jim Hammond
Jim Hammond offers news and insights as the "Albuquerque Wine/Spirits/Craft Beer Examiners" on Examiner.com and "The Spirits of New Mexico." He also covers New Mexico wines in a wine blog (SouthwesternWineGuy.com/blog). He is a wine columnist for ABQ Free Press and provides wine and beer pairing ideas to go along with featured recipes in New Mexico Magazine. Hammond is available to speak on New Mexico spirits and also provide creative seminars or events to help people understand and appreciate New Mexico spirits. Contact him at jim(at)jim-hammond(dot)com or at 505-264-9123. The Southwestern Wine Guy is active on Facebook.