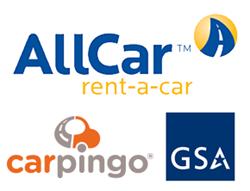 Carpingo is excited to announce our role as a vendor in the new government and military car sharing initiative
(PRWEB) October 31, 2014
This fall, the U.S. General Services Administration (GSA) is offering a new program for employers to go green and save money doing it. The GSA is piloting a new car-sharing program in New York to decrease the number of cars on the road while lowering overall government costs. The locally based New York car sharing service, Carpingo, has been chosen as a vendor for the 1 year long pilot program that began in October. "Carpingo is excited to announce our role as a vendor in the new government and military car sharing initiative," said Carpingo's CEO, Gil Cygler.
The GSA is not alone in deciding on car-sharing as an adequate, cost-effective, and efficient form of transportation for federal employees – several other states have already joined ranks of greener employee fleets. On top of having both 24/7 access to vehicles and roadside assistance, the fuel and insurance are including in the fees. There are no initial set-up or membership fees required for federal employees when they register for their Carpingo accounts, so each member will only be required to pay when they use the service.
Carpingo is offering the top-quality services at competitive rates that are guaranteed to be some of the lowest in the pilot program. Cygler explained that Carpingo's rates are "flexible" because of Carpingo's status as an independent, local provider. Employees will gain the GSA rate supplement from the service for business purposes both governmental and military.
Car sharing cuts government spending more than the traditional government fleet, which requires regular purchase of new vehicles as well as annual maintenance costs. Car sharing also allows flexibility for agencies, and access to short-term use. "The GSA car sharing program is a win-win for both government finances and for taxpayers," said Cygler.
The pilot program will be used to test the effectiveness and cost-efficiency of the program, to make sure that government spending is getting the best product for its dollar. It will be comparing the viability of costs of the program to costs of other public transportation, such as the use of taxicabs. "The pilot program is expected to be a huge success among federal employees," said Cygler.