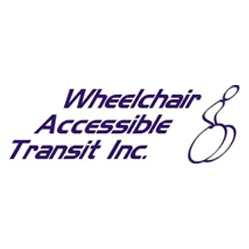 To celebrate the launch of the redesigned website, Wheelchair Transit is offering incredible promotions directly on the website.
(PRWEB) October 31, 2014
Wheelchair Accessible Transit, a company that provides comfortable transit for those in wheelchairs based out of the Toronto area, is pleased to announce the release of their recently upgraded website. This redesigned website is now more user friendly with more details available on the services provided as well as the inclusion of more images. Users can now easily find the appropriate type of transportation that is required along with the many promotions and specials that Wheelchair Transit has to offer.
Many people bound in wheelchairs find it difficult to secure reputable transportation, whether for a large group or individual. To make the search easier, Wheelchair Transit has made their website easy to navigate including images of each vehicle, such as small school buses, large accessible vans, extra-large vans and Mercedes Sprinters. All that customers have to do is navigate to the type of vehicle that is needed for transportation and click on the image for more information about the vehicle and how to secure it for transportation.
To celebrate the launch of the redesigned website, Wheelchair Transit is offering incredible promotions directly on the website. Right at the top, viewers can find the latest deals, such as 10 to 20 percent off of round-trip transportation to certain areas including Oakville, Ajax and Richmond Hill. Viewers will also find monthly discount promotions for the larger fleet vehicles, including school buses for those companies that need to secure transportation on a regular basis.
Wheelchair Transit offers a variety of transportation options including scheduled transportation, corporate trips, school trips and on-demand transportation for the disabled. The fleet supplied by Wheelchair Transit totals more than 230 vehicles, making this company one of the largest wheelchair accessible transportation companies in Toronto. The vehicles can hold up to 6 guests in wheelchairs as well as a few guests, making it possible for families or groups to travel together comfortably.
Anyone that would like more information about Wheelchair Transit, the prices charged and the available vehicles can visit them online at http://www.wheelchairtransit.com/ or call 877-225-2212.
About Wheelchair Transit
Wheelchair Transit was the first company to provide accessible transportation in the Toronto area. Since that time, the company has provided safe and reliable transportation for individuals and groups in wheelchairs. With more than 20 years of experience in the wheelchair transportation industry, the experts at this company provided unprecedented service to the public as well as private corporations and institutions. Wheelchair Transit works with a variety of companies including government agencies, retirement homes, schools and medical facilities. Customers of this company can expect timely, efficient and safe transportation for anyone in a wheelchair or accompanying a friend or loved one in a wheelchair throughout the Toronto area.