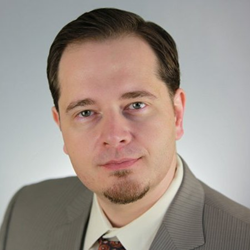 Los Angeles, CA (PRWEB) October 31, 2014
Globanet, a leading developer and reseller of email archive migration, compliance and eDiscovery solutions, and the First in Flight chapter of the Association for Information and Image Management (AIIM) hosted an important event focused on eDiscovery, data migration and data archiving on October 30, 2014. The featured speaker was Sam Elbeck, Globanet's Senior Director of Business Development and Client Services. Elbeck has over 15 years of sector experience covering engagements with hundreds of companies.
"AIIM is an important forum where IT leaders and professionals gather to understand and solve today's key information management and information governance challenges," said Elbeck. "Globanet has been solving these challenges for over 15 years and has engaged thousands of organizations as the explosion of regulations has driven corporate needs for compliance."
Key topics included:

Data Archiving and eDiscovery
Overview of eDiscovery work flow
Managing unstructured data
Archive data migration
The explosion of unstructured data and proliferation of email over the past decade has made it necessary for organizations to find the right solution to help manage this growth. Email archiving and discovery applications allow organizations to easily discover data when required and maintain compliance with regulations. As archiving technologies continue to advance, organizations are presented with the choice of either staying on-premise or moving to a cloud archiving solution. It has become vital for organizations to understand the capabilities of current technologies to capture and retain relevant data without fearing deletion.
The presentation kicked-off with a discussion of the current challenges facing information management professionals. From there, an overview of Archiving and eDiscovery strategies was followed by a discussion of what to look for in an archiving and eDiscovery solution. The advantages of both on-premise and cloud archiving were presented along with highlights on the advantages of each solution. The event closed with an overview of best practices for migrating sensitive data to different cloud and on-premise archiving solutions.
This event was part of Globanet's ongoing campaign to help companies understand the importance of eDiscovery and Information Governance in staying compliant and sustaining a competitive advantage. Attendees were able to take away valuable information to improve their current information governance strategy.
For information about future events or partnership opportunities, please visit the Globanet Events page.
About Globanet
Globanet is a leading provider of email archive migration, compliance and eDiscovery solutions. Founded in 1996, the company is a pioneer in email archive migration and intelligent information governance and has developed a portfolio of enterprise software products to help organizations manage data from creation to expiry. Globanet's proprietary solutions include the Globanet Merge1 message capture platform and Globanet Migrate data migration software. Globanet also provides a broad range of professional services including policy and solution design, installation, configuration, email archive migrations, custom add-ons and project-based eDiscovery consulting. Globanet is a multi-level certified partner of leading archive providers including Symantec and Microsoft.
For more information about Globanet, please visit their website.