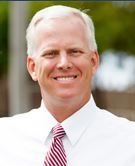 "I am proud to be the only candidate to fully support Prop 13 which helps continue to grow the revenue available for the many vital services Los Angeles residents rely on. As Assessor, I will fully implement Prop 13," said John Morris
Los Angeles, CA (PRWEB) October 31, 2014
Describing the job done by the Assessor's office as 'one of the most important around', the Long Beach Press Telegram has strongly endorsed Head Deputy District Attorney for Los Angeles County, John Morris, to be the next Assessor.
"For 24 years, as a prosecutor, I have worked throughout Los Angeles County to keep families and businesses safe from gangs, fraud, and violence," said John Morris. "As our next Assessor, I will work every day to protect every taxpayer."
The Assessor of Los Angeles County is the most responsible elected official for the implementation of Proposition 13. Passed by voters in 1978, Proposition 13 fixed assessments at 1% of the purchase price of a piece of real estate and fixed future assessment increases to a maximum of 2% annually. Since its passage in 1978, according to California State Department of Finance revenue records, the collection of property tax has gone up over 10 fold to over $50 billion annually, becoming the fastest growing major single state tax revenue source in the nation.
"Property taxes are the bedrock of resources for safer schools, better roads, and critical public safety programs," explained John Morris. "I am proud to be the only candidate to fully support Prop 13 which helps continue to grow the revenue available for the many vital services Los Angeles residents rely on. As Assessor, I will fully implement Prop 13."
Following up on their endorsement of Head Deputy District Attorney John Morris for the June primary, the Long Beach Press Telegram joined all nine other major newspapers in Los Angeles County in endorsing John Morris for the General Election on November 4, 2014.
"This race has been actively covered by the major media in Los Angeles County. Reporters and editorial boards alike have had plenty of opportunity to examine the candidates and their plans," explained John Morris. "And each time, all ten major publications decided to back my candidacy on experience and my thorough plan to make this critical agency transparent to the taxpayers who rely on accurate and fair assessments."
For more information on the Long Beach Press-Telegram's endorsement of John Morris, go to http://www.presstelegram.com/opinion/20141020/john-morris-for-los-angeles-county-assessor-endorsement/1
ABOUT JOHN MORRIS FOR LOS ANGELES COUNTY ASSESSOR
John Morris is a veteran 24 year prosecutor and currently a Head Deputy District Attorney for the Los Angeles County District Attorney's Office. He is the only candidate for Assessor to hold a real estate license and be a published expert on real estate law. He and his wife, Mary, are raising their children in the San Fernando Valley where they are active in their local community and church. For more information go to morrisforassessor.com.
John Morris is endorsed by the Howard Jarvis Taxpayers Association, Governor George Deukmejian (retired), the Los Angeles Times, the Los Angeles Daily News, the Los Angeles Register, the Pasadena Star-News, the Long Beach Press-Telegram, the Torrance Daily Breeze, the Whittier Daily News, the San Gabriel Valley Tribune, the Antelope Valley Press, Santa Clarita Valley Signal, Los Angeles District Attorney Steve Cooley (retired), California Correctional Peace Officers Association, Los Angeles Police Chiefs Association, the Association of Deputy District Attorneys, the Glendale Association of Realtors and hundreds of community leaders to become the next Assessor for Los Angeles County.