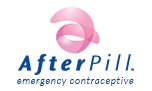 Women have told me that their local stores typically don't carry a large supply of EC or don't sell it at all, so it can be difficult to find when it's needed fast
Westport, CT (PRWEB) November 03, 2014
Affordability and accessibility are two of the main hurdles women face when purchasing emergency contraception (EC). "I speak to many women on this topic annually, and just because emergency contraception is now allowed to be sold over-the-counter, it doesn't mean the store carries the product, it can be found in stock, or that it's at a price that's affordable for many women. Brands in stores are almost $50 for one pill," says Dawn Stacey, M.Ed., LMHC, the About.com contraception expert and new educational spokesperson for AfterPill™ (http://www.afterpill.com), a new online-only emergency contraception brand working to close the gap of EC affordability and access, allowing women to more easily plan ahead.
"Women have told me that their local stores typically don't carry a large supply of EC or don't sell it at all, so it can be difficult to find when it's needed fast," says Stacey, who advocates for being prepared and having EC on hand AHEAD of when you might need it. "EC has been shown to be most effective within the first 12 hours, so you want to make sure it's accessible versus spending these hours searching for a store that carries EC or has it in stock."
New AfterPill™, available at http://www.AfterPill.com, from Syzygy Healthcare Solutions, LLC, has made EC more affordable with a savings up to 60% off the leading retail brand – just $20 per pill and $5 shipping/handling – so there's less of a financial hurdle to purchase it ahead in the event it's eventually needed. Additionally, it is always in stock on the site, so accessibility, even for men purchasing for a partner, is never an issue.
In a recent peer-reviewed nationwide study, EC was not available on shelf in 51% of U.S. pharmacies. In another study, many men were prohibited from purchasing it on behalf of their partner. Considering more than 50% of Americans have said that they've had unprotected sex with a partner at least once, and with half of pregnancies unintended, Stacey believes having EC on hand is very important, and AfterPill can assist with this.
Stacey prompts, "Offering the best-selling, #1 doctor-recommended OTC emergency contraceptive medicine online at such a low price is really the first of its kind, and ensures a level of discretion and privacy, since it arrives in a non-descript package." Stacey continues, "The dramatically lower price of AfterPill™ helps to eliminate a common cost barrier in proactive birth control planning."
"It's very hard to convince women to spend $50 to have a pill they might need," explains Stacey, "yet, the World Health Organization, myself, and other women's health advocates have long recommended that women have an emergency contraceptive on hand. At $20, new AfterPill™ makes that decision very easy for women."
AfterPill™ is a Food and Drug Administration (FDA) authorized over-the-counter emergency contraceptive tablet (1.5 mg levonorgestrel) made in the U.S. for women ages 17 and older. For more information or to purchase, visit http://www.AfterPill.com.
About AfterPill™:
New AfterPill™ is an after-sex emergency birth control. When used quickly, it reduces the chance of becoming pregnant after unprotected sex or regular birth control failure. AfterPill™ contains 1.5mg of levonorgestrel, the best-selling and #1 doctor-recommended medicine for emergency contraception. It is the same medicine that has been used safely and effectively in regular birth control pills for 35 years and the same medicine in Plan B One-Step®. AfterPill™ is estrogen-free, made in the USA, and FDA authorized.
New AfterPill™ Emergency Contraceptive can be used effectively for up to 72 hours (3 days) after unprotected sex or birth control failure. It is more effective the sooner you use it, and it has been shown to be most effective when used within 12 hours following unprotected sex.
If you are already pregnant, new AfterPill™ will not work. It will not terminate or harm an existing pregnancy. While new AfterPill™ reduces the risk of pregnancy after unprotected sex or birth control failure, it will not impact your ability to become pregnant in the future.
Like all birth control pills, new AfterPill™ does not protect against HIV/AIDS or other sexually transmitted diseases.
Plan B One-Step® is a registered trademark of Women's Capital Corporation and marketed by Teva Women's Health, Inc.
###