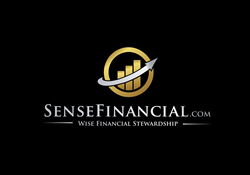 Joining the event is not only a chance for investors to give back to the community, but also a great networking opportunity.
Los Angeles, CA (PRWEB) November 07, 2014
On October 24, 2014, Sense Financial, Solo 401k plan provider, joined many others for an annual charity gala. Held by the Norris Group, I Survived Real Estate is a charity event that has raised over $500,000 for charity over the years. This year, all proceeds from the event will support Make-A-Wish and St. Jude's Children Research Hospital.
The event is not only a chance for investors to give back to the community but also a great networking opportunity. Investors from all over California joined an impressive panel of real estate experts to discuss the current real estate market. The panel gathered experts from different real estate sectors. The panelists include: Bruce Norris, Norris Group President; Sean O'Toole, president of Property Radar; Bill Cosgrove, chairman of the Mortgage Bankers Association; Christopher Thornberg, founding partner of Beacon Economics; David Cogdill, chief executive of California Builders Association; and Doug Duncan, chief economist of Fannie Mae.
Sense Financial Services president and founder, Dmitriy Fomichenko, was also at the event. Sense Financial held a fundraising campaign to support the cause. As a real estate investor himself, Dmitriy is actively involved in many real estate communities. Sense Financial also offers their services to many real estate investors to help them achieve financial security with a Solo 401k account. This retirement solution allows real estate investors to invest in almost any investment options with their retirement funds, including rental properties, house flipping, property notes, tax liens and tax deeds. A self-directed Solo 401k with checkbook control also allows them to make decisions without getting approval from a custodian.
The event has received strong support from the real estate community and many sponsors, including: Jennifer Shenbaum with JenniferBuysHouse.com; Matthew T. Macfarland, CPA, MBT and Amanda Y. Han, CPA with Keystone CPA; Personal Real Estate Investor Magazine; Kathy Fettke, CEO of Real Wealth Network; Linda Pliagas and Realty411 Magazine; Tony Alvarez; and Kaaren Hall with uDirect IRA Services.
Also at the gala were members of the North San Diego Real Estate Investors Association, Inc.: Richard Worcester, Founder; Eric Siragusa, President; and Betty Wong, Membership Committee Chair.
Sense Financial is California's leading provider of retirement accounts with "Checkbook Control": the Solo 401k and the Checkbook IRA. Over the years, they have assisted hundreds of clients to obtain checkbook control over their retirement accounts while providing them with the ability to invest in virtually any investment class, including real estate, private lending, mortgage notes and much more without the need for custodian approval.
To learn more about Solo 401k, please visit sensefinancial.com