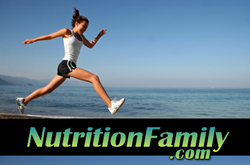 For couples who are facing challenges and difficulties in conceiving babies, they can check out the Fertility Centres section in Nutritionfamily.com.
Melbourne, Victoria (PRWEB) October 31, 2014
Since its inception, Nutritionfamily.com has been providing relevant and up-to-date information and resources for the health conscious in its respective markets and this will now be extended to the Australian market. As one of the fastest-growing and expanding communities in the world, Australians will be able to find out about the latest developments in the healthcare industry which can affect their daily lives.
There will be localized content and resources that include medical guidelines. This will include the types of medicines that are available in the Australian market and where to find them. There will be guidelines on the best supplement in Australia to be taken for specific types of illness and diseases as well as the best doctors who are specialized in certain areas. This information is extremely useful as it helps patients to locate the best doctors to treat certain types of medical problems without wasting time and money consulting the unsuitable ones.
With this launch, Nutritionfamily.com will be playing a major role in promoting the Australian healthcare industry. There will be a series of events which will be held around the country to promote better awareness among Australians on best practices for good health. Nutritionfamily.com will host recommendations and other related resources about products and services for the promotion and development of the industry so that Australians are more conscious and aware of what to do and where to go when it comes to issues with health.
There will be up-to-date and the latest information on common diseases in Australia. Statistics and relevant information on diabetes will be provided as it is one of the top killers in the country. This will cover other information like methods to reduce diabetes, where to go when one has diabetes and the types of dietary supplement that helps to control blood sugar level in the body.
For couples who are facing challenges and difficulties in conceiving babies, they can check out the Fertility Centres section in Nutritionfamily.com. There will be news on new fertility centres as well as the types of facilities and services offered. Members can now locate these centres and the different types of technologies used to help them in overcoming these problems.
Meanwhile, a segment on plastic surgery in Australia will be provided. As more and more such centres are being established, it is important to provide a platform to educate the Australian public about the different types of plastic surgeries that can be performed by doctors. Visitors to Nutritionfamily.com and find out where the plastic surgery centres are located and what are being offered. Besides that, there will be discussions on related issues including from those who have experienced plastic surgery previously. This includes issues like costing, the process involved and who should be the best people to approach if one is interested in these services, among others.