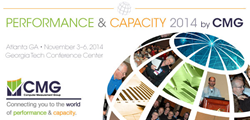 Santa Clara, CA (PRWEB) October 31, 2014
Apakau, Inc. (http://www.apakau.com) today announced a study showing dramatic performance benefits to response time of mobile applications through the use of a data delivery network (DDN). The study will be presented at Performance and Capacity 2014, by CMG Conference, which will be held November 3rd through 6th in Atlanta, GA. The study will be available on Tuesday November 4th 2014 at http://blog.apakau.com/.
Apakau recorded and analyzed the response time of static files with and without a content delivery network (CDN), and the response time of API dynamic responses with and without a data delivery network (DDN). The study covered users on 5 continents.
A data delivery network is complementary to content delivery networks. It is built for dynamic data and APIs, including data needed by iOS and Android mobile applications. Web and mobile applications can perform tens of times faster than existing methods by caching dynamic data and APIs at geo-distributed edge nodes that are physically located close to users. The use of a DDN also protects mobile and web applications from outages caused by traffic spikes and DDoS attacks.
Key Apakau DDN features:

Predictive pre-caching of dynamic data to reduce data latency
Shield and manage connections to origin application servers from traffic spikes and DDoS attacks
Requires no change to the application architecture or infrastructure
ABOUT THE CONFERENCE
Performance and Capacity 2014, by CMG Conference is the Computer Measurement Group's 40th International Conference for the Resource Management and Performance Evaluation of Enterprise Computing Systems. The conference brings together industry visionaries, technology experts and fellow attendees to share ideas and experiences in the performance optimization, resource management, and capacity planning fields. To learn more about the event or to register, please visit http://www.cmg.org/conferences/performance-capacity-2014/
Conference Twitter® hashtags: #cmgnews #cmg2014
ABOUT APAKAU
Apakau, Inc. - based in San Jose, CA - makes sure users of enterprise mobile applications reliably have the best experience. Apakau provides a service that helps enterprises around the globe achieve maximum performance and availability of their web and mobile applications. By ensuring ultra low latency of dynamic application data and APIs, Apakau eliminates delays that users - all over the world - experience on enterprise applications, on desktop as well as mobile devices. For more information, visit http://www.apakau.com and follow us on Twitter @apakau_inc