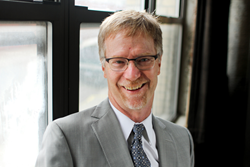 San Jose, CA (PRWEB) November 11, 2014
As sellers continually look for ways to improve the results of their sales calls, they can explore several ways - adding more oomph to their value proposition, offering better customer service, working on accelerating the decision cycle, and other themes are all discussed in blogs and radio shows across the sales sphere.
CONNECT! Online Radio for Professional Sellers is proud to welcome back sales author Andy Paul this weekend, as he will be discussing all that and more in "3 Simple Steps to Amp Up Your Sales," where he will discuss all these things and more. Paul will offer to listeners a mnemonic device that will help them plan every sales touch, whether its maximizing value or simplifying sales results to greatly improve win rates. Paul will be discussing the principles from his new book, "Amp Up Your Sales."
Your program host, Deb Calvert, will conduct the interview with Paul, incorporating questions submitted beforehand by listeners. The CONNECT! Online Radio Show for Selling Professionals is dedicated to helping sellers connect with buyers so they can cut out continuances, put an end to pending and stop stalling out.
To submit questions for this guest and Calvert, listeners can send an e-mail to deb.calvert(at)peoplefirstps(dot)com. This broadcast was pre-recorded, so the live chat and call-in features will be disabled. Listeners are encouraged to submit questions prior to the show.
An archived version of this program will be available after it airs at the iTunes Store CONNECT1 or at the website listed above.
CONNECT! Online Radio for Selling Professionals is sponsored by People First Productivity Solutions, a sales training firm dedicated to building organizational strength by putting people first. Deb Calvert, founder and president of PFPS, formed the CONNECT! Community to support sellers at all stages of their selling careers.