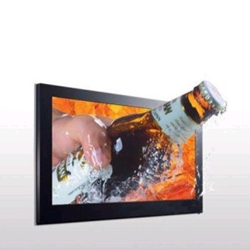 (PRWEB) October 31, 2014
Recently, Digital-Signage-China.com, a well-known signage media player factory, released its new designs of wall-mounted network advertising machines. All these quality products are made by experienced workers. Moreover, the company has launched an advertising machine promotion; all the new items are offered at greatly discounted rates, up to 35 percent off.
There are over 50 wall-mounted network advertising machines at the website of Digital-Signage-China.com, and these models range from 22 to 65 inches. The company's senior spokesman is excited to announce the wall-mounted network advertising machine promotion. However, the CEO of the company says that they can provide custom service to its customers—i.e. players in other sizes are also available.
As a leader in the network advertising industry, Digital-Signage-China.com offers many high quality network advertising players to customers worldwide. It is tiring for any customer to visit dozens of online stores for network advertising solutions. The increasing demands of one-stop advertising solutions have pushed many software suppliers to provide such services.
Now, the addition of the new model will enable many businesses to have one more choice, so that they can enjoy the one-stop shopping experience, and they don't need to spend much energy to go from store to store in search of network advertising players.
About Digital-Signage-China.com
Digital-Signage-China.com has over 8 years of experience in digital signage, displaying rich content quicker, easier, and more effectively than ever before. The company specializes in the manufacturing and wholesale of high-end and middle-end digital signage players, enabling many companies worldwide across all business sectors to benefit from the power of digital media communication. For more details, please view
http://www.digital-signage-china.com.