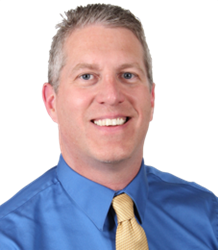 San Jose, CA (PRWEB) November 18, 2014
When there's a shift in the sales culture, or a change in the way an organization wants sellers to interact with customers, it can become a source of stress for individual sales people. Adapting to change can leave sales professionals unsure of themselves, their positions and their professions, ultimately hurting their performance.
Sellers experiencing this kind of uncertainty should tune in to CONNECT! Online Radio for Professional Sellers this Saturday at 9 am Pacific. Mike Patterson, sales keynote speaker and author of "The Sales Coach" will be interviewed on the principles in his book that will help sellers make the transition to relationship selling. Patterson will share an anecdote about Sally, a seller facing these challenges and resistant to change, and will use this story to illustrate the importance of sales through service and need to build relationships with buyers.
Your program host, Deb Calvert, will conduct the interview with Patterson, incorporating questions submitted beforehand and live by listeners. The CONNECT! Online Radio Show for Selling Professionals is dedicated to helping sellers connect with buyers so they can cut out continuances, put an end to pending and stop stalling out.
To submit questions for this guest and Calvert before the live broadcast, listeners can send an e-mail to deb.calvert(at)peoplefirstps(dot)com. To join the live broadcast and submit chat questions or call in directly, listeners are invited to go to the show's website.
An archived version of this program will be available after it airs at the iTunes Store CONNECT1 or at the website listed above.
CONNECT! Online Radio for Selling Professionals is sponsored by People First Productivity Solutions, a sales training firm dedicated to building organizational strength by putting people first. Deb Calvert, founder and president of PFPS, formed the CONNECT! Community to support sellers at all stages of their selling careers.