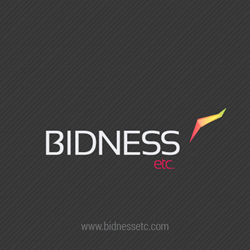 (PRWEB) October 31, 2014
Bidness ETC, a financial media website, comprises more than 100 individuals with expertise in diverse areas of specialization, including finance, music, and graphic design. Together, they have worked to usher in a new era in financial media.
Bidness ETC has automated its content generation platform through an in-house content production system: the production module. Previously, the in-house system required analysts to release their reports to the editorial department, which would send the finalized pieces to Bidness Etc's design studio. After the design team's cutting-edge graphics were incorporated, the finalized edition was sent to the production department and eventually published on BidnessETC.com.
The new production module has been designed to reorganize all steps of the process so they may be performed simultaneously, eliminating backlog and yielding efficient time utilization. All at once, analysts research and write, the design team illustrates, and the SEO team works to optimize and distribute the piece.
The production module also provides transparency and accountability, with both an in-built plagiarism checker and a priority-based ranking system which allows the rest of the team focus on urgent news and analysis.
Before the production module, Bidness ETC would average around 10 pieces a day. With the introduction of the new content management system, Bidness Etc now averages more than 70 pieces daily, with plans for 100 pieces a day by December 2014.
In 2014, most established business media outlets charge steep fees for content. BidnessETC.com is leveling the playing field by delivering free-of-charge insights into how the smart money thinks.