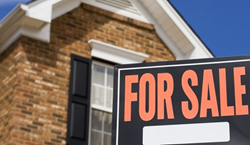 As inventory has expanded, buyers have more options and are less willing to purchase a house for more than list price.
Chicago, IL (PRWEB) November 01, 2014
The Federal Savings Bank was pleased to read a report that the housing market is starting to tip in the favor of home buyers, according to a recent October 27th Redfin report titled "Seller Confidence Wanes in the Third Quarter."
The real estate brokerage determined seller confidence dipped in the third quarter of 2014, as 35.1 percent of surveyed sellers said now is a good time to sell, down from 52.4 percent the previous quarter and 48 percent the same quarter a year ago.
As inventory has expanded, buyers have more options and are less willing to purchase a house for more than list price. Some sellers have been slow to shift their strategies, said Denver Redfin agent Paul Stone. He noted sellers finally adjusted their prices in September.
Shawn Flynn, a Redfin agent from Boston, explained the current housing market isn't the same as it was in 2013.
"I'm starting to have conversations with sellers for the first time in two to three years about how it's no longer a seller's market," Flynn said. "While some sellers are disappointed that they can no longer expect double-digit price gains, increasing inventory and stabilizing prices provide relief for everyone - buyers and sellers - that we are moving toward a much more balanced market."
Some sellers hold out for higher prices
Redfin said some sellers are willing to wait to sell their homes until prices go up again. However, a separate October 17th Redfin report titled "Finally, More Homes for Sale, but Will They Be Enough?" revealed an unseasonable gain in inventory in September, and The Federal Savings Bank highlighted on October 23rd that the U.S. Federal Housing Finance Agency's August House Price Index indicated home price growth is moderating.
With more homes on the market, home prices are less likely to rise at the pace seen earlier in the housing recovery. While these conditions would seem to favor buyers, they also present opportunity for sellers, as they have more affordable options when they're looking for a new home.
In the end, selling now seems like a better option - for sellers, buyers and the market at large.
"Sellers hoping for higher prices will face reality soon, as all signs point to lower price growth and less competition among buyers in coming months," said Nela Richardson, Redfin chief economist. "Buyer demand is there, but only at the right price."
To get a low rate mortgage while sellers have less of a foothold in the market, contact the Federal Savings Bank, a veteran owned bank.