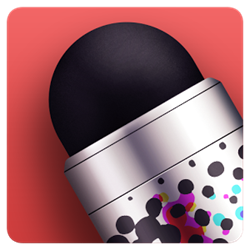 (PRWEB) November 03, 2014
The team at Sumoing recently published a two-page brochure detailing the optimization of its popular Repix app for Android* tablets powered by Intel® Atom™ Processors. The real-time image editing capabilities of this app are a great match for Android*, and the advantages of its use can now expand to a whole new audience.
The brochure elaborates on all of the options, features, and benefits that users can expect from the app, including over 30 handcrafted effect brushes, as well as filters, frames, and cropping tools.
The powerful and mobile capabilities of Android* tablets powered by Intel Atom Processors provide the perfect platform for Repix, as users can easily edit captured shots instantly, and while they are on-the-go. As an Intel® Software Partner, the team at Sumoing benefits from the advantages of a broad portfolio of technical and support services within the Intel® Developer Zone.
About Sumoing
Pictures tell the best stories. That's why we make mobile apps that let your pictures do the talking. Our first app, Repix, offers users the chance to express themselves creatively with photos. Repix is aimed at phone and tablet users who are passionate about photos and bursting with artistic flair. For more information, visit: http://www.sumoing.com/.
About the Intel Developer Zone
The Intel Developer Zone supports independent developers and software companies of all sizes and skill levels with technical communities, go-to-market resources, and business opportunities. To learn more about becoming an Intel Software Partner, join the Intel Developer Zone. For more information, visit: https://software.intel.com/.
Intel, the Intel logo and Intel Inside are trademarks of Intel Corporation in the U.S. and/or other countries.
*Other names and brands may be claimed as the property of others.
Copyright © 2014 Intel Corporation. All rights reserved.