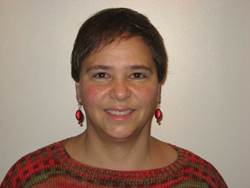 Greensboro, NC (PRWEB) November 20, 2014
The NBCC Foundation, an affiliate of the National Board for Certified Counselors, Inc. (NBCC), recently awarded a 2014 Center for Credentialing & Education (CCE) professional development award to Shoshana Kerewsky, of Eugene, Oregon. The goal of this scholarship program is to advance the professional identity and development of CCE credential holders. Kerewsky will receive $500 to advance her professional identity and development.
Dr. Kerewsky is a licensed psychologist and the director of the Family and Human Services program at the University of Oregon in Eugene. She holds a master's degree in counseling psychology from Lesley College in Cambridge, Massachusetts and a doctorate in clinical psychology from Antioch University New England in Keene, New Hampshire. She is a Human Services-Board Certified Practitioner (HS-BCP).
Dr. Kerewsky has served as president of the Oregon Psychological Association (OPA) and Lane County Psychologists' Association, chair of OPA's ethics committee, and co-chair of the National Organization for Human Services (NOHS) ethics committee. She is cowriter of the Center for Credentialing & Education's HS-BCP Code of Ethics and is currently involved in revising NOHS's ethics code.
Dr. Kerewsky has presented at conferences on a range of human services topics, including international trip preparation and organization, responding to fiscal stresses on human services training programs, HIV/AIDS, uncommon drugs of abuse, using graphic novel-style memoirs in the classroom, and professional ethics. She has contributed several articles to the Journal of Human Services.
For more information or to make a donation, visit http://www.nbccf.org. CCE, a platinum sponsor of the Foundation, provides the funding for this award. More information about CCE credentials is available at http://www.cce-global.org.
###
About the NBCC Foundation
The NBCC Foundation is an affiliate of the National Board for Certified Counselors (NBCC), based in Greensboro, North Carolina. NBCC is the nation's premier professional certification board devoted to credentialing counselors who meet standards for the general and specialty practices of professional counseling. Currently, there are more than 56,000 National Certified Counselors (NCCs) in the United States and more than 50 countries. The Foundation's mission is to leverage the power of counseling by strategically focusing resources for positive change.