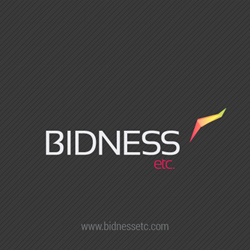 (PRWEB) October 31, 2014
Bidness ETC's goal is to revolutionize financial media through the combined expertise of more than 100 individuals who specialize in various fields such as business, economics, politics, finance, and graphic design. The platform is a one-of-a-kind product in the sense that it translates the world of finance into the language of the common investor. Original and interactive graphics supplement the news and analysis.
Cutting-edge financial reporting tends to come on the back of real-time data streams and up-to-date research. At Bidness ETC, high-quality research is utilized in order to produce comprehensive news analyses. Currently, Bidness ETC is heavily reliant on research from reputed external sources or third parties. One of the recurring problems with this approach, however, is that some of the data points are not entirely relevant to the analyses.
Bidness ETC has therefore developed a more reliable solution for product differentiation. To ensure the data points tie in seamlessly with the analyses, the finance platform has introduced a primary research department to complement secondary research. The many advantages of a designated research department include access to real-time data, greater depth of analysis, interaction with involved stakeholders, and a safe distance from the competition.
With the new primary research department, Bidness ETC is focusing on strengthening quality controls, boosting the credibility of its financial analysis, and giving finance the scrutiny and attention it deserves.
In 2014, when most established business media outlets charge steep fees for financial content, BidnessEtc.com is leveling the playing field by providing free-of-charge insights into the financial world to common investors, bringing them up to par with successful hedge fund managers and financial institutions.