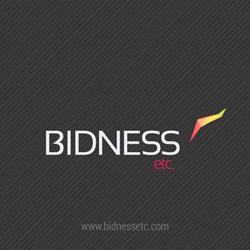 (PRWEB) October 31, 2014
BidnessEtc.com, a media website that conducts in-depth financial analyses for mass audiences and packages them with cutting-edge graphics, aims to grow twofold by next year.
The company comprises 90 individuals with expertise in diverse areas of specialization including finance, music, and graphic design. The team has worked together to bring a new era in financial media.
Bidness ETC completed one year of being in business in October and is growing at an unprecedented rate. On October 30 last year, the website had a total of 45,000 average views with 35,000 unique visitors. A year later, in September, it had more than 1.5 million views, of which one million were unique.
As of now, the team produces more than 70 articles per day, and the ambitious company aims to double its workforce and production volume by 2015.
Bidness ETC provides free-of-charge insights into how the smart money thinks when other established business media outlets charge steep fees for their analyses. The website presents professional financial research in a unique way: seamlessly fused with visual elements that bring financial news to life.