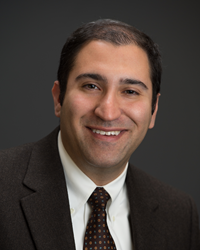 Greensboro, NC (PRWEB) November 25, 2014
The NBCC Foundation, an affiliate of the National Board for Certified Counselors, Inc. (NBCC), recently awarded a 2014 Center for Credentialing & Education (CCE) professional development award to Edward Wahesh, of Villanova, PA. The goal of this scholarship program is to advance the professional identity and development of CCE credential holders. Wahesh will receive $500 to advance his professional identity and development.
Mr. Wahesh is an assistant professor in the Department of Education and Counseling at Villanova University in Villanova, Pennsylvania, where he teaches courses on appraisal, prevention and addictions, and supervises student interns studying clinical mental health counseling. Dr. Wahesh is a National Certified Counselor (NCC) and Approved Clinical Supervisor (ACS), and is currently pursuing licensure in Pennsylvania. He holds a Ph.D. in counseling and counselor education from the University of North Carolina at Greensboro; a Master of Science in school counseling from the University of Scranton in Pennsylvania; and a Bachelor of Arts from Fordham University in New York City. His research interests include supervision and substance abuse prevention and counseling.
For more information or to make a donation, visit http://www.nbccf.org. CCE, a platinum sponsor of the Foundation, provides the funding for this award. More information about CCE credentials is available at http://www.cce-global.org.
###
About the NBCC Foundation
The NBCC Foundation is an affiliate of the National Board for Certified Counselors (NBCC), based in Greensboro, North Carolina. NBCC is the nation's premier professional certification board devoted to credentialing counselors who meet standards for the general and specialty practices of professional counseling. Currently, there are more than 56,000 National Certified Counselors (NCCs) in the United States and more than 50 countries. The Foundation's mission is to leverage the power of counseling by strategically focusing resources for positive change.