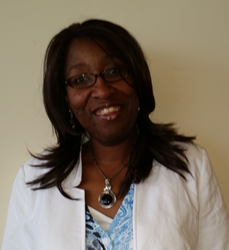 (PRWEB) November 26, 2014
The NBCC Foundation, an affiliate of the National Board for Certified Counselors, Inc. (NBCC), recently awarded a 2014 Center for Credentialing & Education (CCE) professional development award to Sandra M. Strozier, of Hampton, Georgia. The goal of this scholarship program is to advance the professional identity and development of CCE credential holders. Strozier will receive $500 to advance her professional identity and development.
Ms. Strozier holds a degree in urban policy studies with a concentration in planning and economic development from Georgia State University in Atlanta. Ms. Strozier is employed by the U.S. Department of Housing and Urban Development in Atlanta in the Departmental Enforcement Center. She is a Thinking for a Change-Certified Facilitator (T4C-CF) and facilitates the T4C curriculum at DeKalb County Juvenile Court in Decatur, Georgia.
Ms. Strozier's passion for youth development led her to found the nonprofit organization Divinely Inspired to Victoriously Achieve Success, Inc. (DIVAS), which assists young people in realizing and displaying self-confidence and self-awareness and improving family dynamics. Her goal is to obtain her master's degree in social work and Ph.D. in counseling psychology.
For more information or to make a donation, visit http://www.nbccf.org. CCE, a platinum sponsor of the Foundation, provides the funding for this award. More information about CCE credentials is available at http://www.cce-global.org.
###
About the NBCC Foundation
The NBCC Foundation is an affiliate of the National Board for Certified Counselors (NBCC), based in Greensboro, North Carolina. NBCC is the nation's premier professional certification board devoted to credentialing counselors who meet standards for the general and specialty practices of professional counseling. Currently, there are more than 56,000 National Certified Counselors (NCCs) in the United States and more than 50 countries. The Foundation's mission is to leverage the power of counseling by strategically focusing resources for positive change.