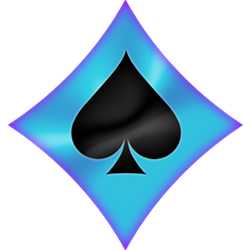 (PRWEB) November 02, 2014
A recent 2-pager brochure from the developers of the Solitaire MegaPack app extol its virtues on Intel® Atom™ tablets for Android*. Now mobile device users can access a broad array of classic card games right on their high-resolution screens.
The publication details the various novel features that users will discover, including a long list of solitaire variations and other obscure card games. Tesseract Mobile designed the app to bring some of these old favorites out into the limelight in this modern, digital platform and to make popular, classic games available at the same time. Brilliant, fresh graphics, an intuitive interface and search and favorite functions make for an overall enhanced gaming experience.
The publication notes that since the app is made expressly for Android*, the lightweight state-of-the art design allows gamers to enjoy hours of reliable functionality wherever they travel.
About Tesseract Mobile:
Joshua Frank and Laura Ockel founded the company in 2009 with a focus on mobile gaming apps for Android*. For more, visit: http://www.tesseractmobile.com/
About the Intel Developer Zone
The Intel Developer Zone supports independent developers and software companies of all sizes and skill levels with technical communities, go-to-market resources and business opportunities. To learn more about becoming an Intel® Software Partner, join the Intel Developer Zone.  For more information, visit: https://software.intel.com/
Intel, the Intel logo and Intel Inside are trademarks of Intel Corporation in the U.S. and/or other countries.
*Other names and brands may be claimed as the property of others.
Copyright © 2014 Intel Corporation. All rights reserved.