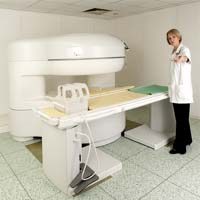 PET/CT underestimated tumor stage in a substantial numbers of cases.
Raleigh, NC (PRWEB) November 02, 2014
Swiss doctors are calling for more effective imaging techniques for staging malignant pleural mesothelioma after a study revealing significant limitations with PET/CT. Click here to read the full story, just posted on the Surviving Mesothelioma website.
Scientists at the University Hospital of Zurich analyzed the cases of 62 mesothelioma patients who had CT or PET/CT scans prior to surgery. While PET/CT was overall more effective for staging than CT alone, the researchers say there is still room for improvement.
"PET/CT underestimated tumor stage in a substantial numbers of cases, showing the need for a more accurate imaging technology or approach," writes study author Thomas Frauenfelder.
The study published in the Journal of Computer Assisted Tomography found that it was generally easier for people reading the scans to agree on the results of the PET/CT scans than the CT scans.
"This study highlights the need for continued research in this area, since accurate staging is such a critical part of treatment planning and monitoring in mesothelioma," says Alex Strauss, Managing Editor of Surviving Mesothelioma.
For a better understanding of the different roles of positron emission tomography (PET) and computed tomography (CT) in mesothelioma, see PET/CT and Mesothelioma Staging: Better Imaging Techniques are Needed now available on the Surviving Mesothelioma website.
Frauenfelder, T, et al, "Use of Computed Tomography and Positron Emission Tomography/Computed Tomography for Staging of Local Extent in Patients with Malignant Pleural Mesothelioma", October 28, 2014, Journal of Computer Assisted Tomography, Epub ahead of print, http://www.pubfacts.com/detail/25354093
For nearly ten years, Surviving Mesothelioma has brought readers the most important and ground-breaking news on the causes, diagnosis and treatment of mesothelioma. All Surviving Mesothelioma news is gathered and reported directly from the peer-reviewed medical literature. Written for patients and their loved ones, Surviving Mesothelioma news helps families make more informed decisions.