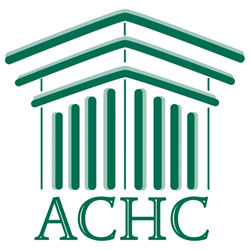 Cary, NC (PRWEB) November 03, 2014
ACHC has announced the release of a Certified Consultant program for industry professionals that provide consulting services for healthcare organizations preparing for ACHC accreditation. Certified Consultants will be required to attend a consultant training course designed to provide a comprehensive overview of the ACHC accreditation process.
The ACHC Certified Consultant program will allow consultants to demonstrate proficiency in ACHC accreditation standards and processes to potential clients. Certified Consultants will receive ACHC Certified Consultant recognition, company listing on ACHC's website, access to ACHC accreditation standards, and the ACHC Accreditation Guide to Success workbook.
The first Consultant Training workshops will be held at ACHC headquarters in Cary, NC on December 2 & 3, 2014. The training will be led by ACHC Clinical Compliance Educators who have extensive experience operating healthcare organizations, surveying to ACHC standards, and leading accreditation workshops. ACHC will offer two separate courses specifically designed for the services provided:
1. Home Health, Hospice, and Private Duty
2. Infusion Pharmacy and DMEPOS
Consultants may register online at achc.org/events/consultant-certification.
As a nationally-recognized accreditation organization, ACHC places great value on the survey preparation process. As such, the introduction of the Certified Consultant program will allow healthcare providers to select a trained consultant that is proficient in ACHC standards as well as the area of service that they provide. Through such a process, providers will be well-prepared for the accreditation survey, ultimately resulting in the highest-quality of healthcare provided.
ACHC is a not-for-profit accreditation organization that has stood as a symbol of quality and excellence since 1986. The organization has CMS Deeming Authority for Home Health, Hospice, and DMEPOS and a Quality Management System that is certified to ISO 9001:2008. ACHC is the provider's choice for accreditation because of its personal Accreditation Advisors, relevant and realistic standards, competitive pricing, and a friendly, consultative approach to accreditation. Accreditation by ACHC reflects an organization's dedication and commitment to meeting standards that facilitate a higher level of performance and patient care.
For more information on ACHC's accreditation programs and educational resources, or to download ACHC standards, please visit achc.org or contact them at customerservice(at)achc(dot)org or 855-937-2242.