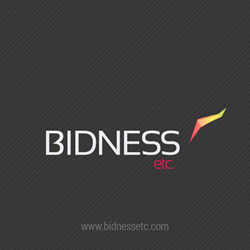 (PRWEB) October 31, 2014
Bidness Etc is looking to revolutionize financial media and the online platform, Bidnessetc.com is a one-of-a-kind product that presents the often complicated and hard-to-understand financial information and news in a format that is more easily understood by the masses.
Bidness Etc is continuously working on revamping its website and refining its layout in order to ensure that readers get an organized and easily navigable platform. The new interface gives a clean look and is much simpler. The font and design has been refined to make it more reader-friendly.
The use of white space on the website is cleverly thought of and helps to better align graphics and text. The new menu makes all the important links more accessible and easier to identify.
Bidness Etc uses a three-column layout for the homepage and places more emphasis on a flat design which gives a minimalist touch to the website. It has become easier to quickly convey vital news while still looking visually appealing.
In an era when most established business media outlets charge steep fees for financial content, BidnessEtc.com has leveled the playing field by providing free-of-charge insight into the world of trading and finance. The site endeavors to bring even the layman up to speed and at par with the most successful hedge fund managers and financial institutions.