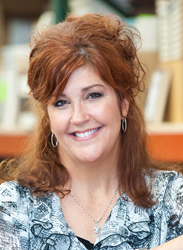 San Jose, CA (PRWEB) December 02, 2014
Sales isn't always the first-choice career for professional sellers. Whether an individual ended up in sales because of an employment need or because the role they were hired for shifted, the fact is that many sellers aren't 100% comfortable with their careers and the stigma attached to the title of "sales person."
Tracey Jones, the president of Tremendous Life Books, is coming to CONNECT! Online Radio for Professional Sellers this Saturday to share her own experiences with this struggle. Using anecdotes from her own books, Jones will share with sellers her own journey from reluctant seller to sales superstar, and how she embraced her own "sales skin" through meeting the needs of others and providing outstanding service. Sellers who aren't comfortable in the role of sales person should tune in to this one hour interview.
Your program host, Deb Calvert, will conduct the interview with Jones, incorporating questions submitted beforehand and live by listeners. The CONNECT! Online Radio Show for Selling Professionals is dedicated to helping sellers connect with buyers so they can cut out continuances, put an end to pending and stop stalling out.
To submit questions for Jones and Calvert before the live broadcast, listeners can send an e-mail to deb.calvert(at)peoplefirstps(dot)com. To join the live broadcast and submit chat questions or call in directly, listeners are invited to go to the show's website.
An archived version of this program will be available after it airs at the iTunes Store CONNECT1 or at the website listed above.
CONNECT! Online Radio for Selling Professionals is sponsored by People First Productivity Solutions, a sales training firm dedicated to building organizational strength by putting people first. Deb Calvert, founder and president of PFPS, formed the CONNECT! Community to support sellers at all stages of their selling careers.