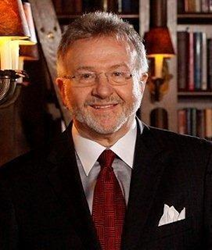 San Jose, CA (PRWEB) December 09, 2014
Value-based selling is a popular topic with sales professionals. Deb Calvert, host of CONNECT! Online Radio, has brought in guests many times to discuss this important topic, and believes that it cannot be emphasized enough - value, not price, is what closes sales.
That's why, on December 13 at 9 am Pacific, Calvert will be interviewing Don Hutson, on his latest book "Selling Value." Hutson is a world-class sales author, and a founding member of the National Speakers Association. During the course of this one-hour interview, Hutson will teach listeners how to differentiate their offerings so that they are less vulnerable to price disucssions, and how to use the principles of differentiation to show buyers that the price is worth it.
In this interview with Hutson, Calvert will incorporate questions submitted beforehand and live by listeners. The CONNECT! Online Radio Show for Selling Professionals is dedicated to helping sellers connect with buyers so they can cut out continuances, put an end to pending and stop stalling out.
To submit questions for Hutson and Calvert before the live broadcast, listeners can send an e-mail to deb.calvert(at)peoplefirstps(dot)com. To join the live broadcast and submit chat questions or call in directly, listeners are invited to go to the show's website.
An archived version of this program will be available after it airs at the iTunes Store CONNECT1 or at the website listed above.
CONNECT! Online Radio for Selling Professionals is sponsored by People First Productivity Solutions, a sales training firm dedicated to building organizational strength by putting people first. Deb Calvert, founder and president of PFPS, formed the CONNECT! Community to support sellers at all stages of their selling careers.