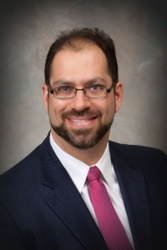 Melville, NY (PRWEB) October 31, 2014
This November, Melville, NY periodontist Jeffrey Kopman, DDS, MMSc, will present educational lectures for dentists who want to learn more about improving implant dentistry solutions with a pre-operative examination process. These lectures focus on the Neoss Implant System technology and assessment techniques that provide solutions for both simple and complex implant needs. The lecture on Wednesday, November 19, will be at the Arno Ristorante in New York, NY, and on Thursday, November 20, the lecture will be held at The Carlton in Eisenhower Park, East Meadow, NY.
Each patient's dental issue is unique, and the desire to ensure personalized care has led Dr. Kopman to create a formal training for dentists regarding the Neoss Implant System and its benefits. The advancements presented by this state-of-the-art technology allow dentists to develop treatment plans that are tailored to the needs of their patients and maximize the success of implant procedures. Periodontist Dr. Kopman offers permanent tooth replacement through implant solutions for his patients in Melville, NY who have damaged or missing teeth.
At Kopman Periodontics and Implant Dentistry, patients receive prosthetic dentistry solutions that maximize oral health while providing aesthetically pleasing results. The alveolar bone loss that occurs when teeth are damaged or missing creates serious health issues, and dental implants have become the standard in care. Dentures and bridges cannot provide the stimulation necessary for healthy bone density that tooth roots provide, and crowns are subject to weakness, decay and breakage that often require emergency dental care.
As a periodontist dedicated to providing his patients in Melville, NY with the most advanced treatment options, Dr. Kopman has adopted the Neoss Implant System for his practice. A Neoss implant provides a permanent solution that is less likely to develop issues such as decay or breakage. Through scientific research, the titanium posts are designed for the ideal shape and texture to solidly integrate with the jawbone. Dr. Kopman seeks to share the benefits of this technology with dentists who are interested in providing the latest and best techniques for their patients.
Dentists may attend Dr. Kopman's lecture, Optimizing Outcomes in Implant Dentistry, and registration is required. To register, call 631-249-7520 or fax 631-249-2343. More information about successful implant technology and procedures is available on Dr. Kopman's website.
About the Doctor
Kopman Periodontics and Implant Dentistry is a periodontal practice offering personalized dental care for patients in Melville, NY since 1970. Dr. Jeffery Kopman received his D.D.S. from the State University of New York, Buffalo School of Dental Medicine. He then received a Certificate of Advanced Graduate Study in Periodontology and a Master of Medical Sciences in Oral Biology from the Harvard School of Dental Medicine. Dr. Kopman was also a finalist in the Baliant Orban Research Competition for his research on the effect of diabetes on wound healing around dental implants, and received the Gerald M. Kramer Scholarship for excellence from the Academy of Periodontology. Dr. Kopman belongs to the one percent of dental professionals currently providing the Laser Assisted New Attachment Procedure, LANAP® Protocol, the first FDA-cleared laser procedure for gum disease and periodontal treatment. To learn more about Kopman Periodontics and Implant Dentistry and their dental services visit their website at http://www.liperioimplants.com/ or call (631) 485-5041.