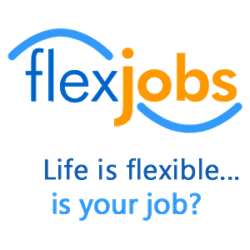 Boulder, CO (PRWEB) November 03, 2014
Seasonal hiring is poised for a substantial increase this year, providing fertile ground for flexible job seekers looking to secure positions to help supplement their income during the costly holiday quarter. U.S. retailers will add 800,000 temporary jobs this season to accommodate a predicted increase in consumer spending.
This year, eMarketer predicts a 43% increase in spending over last, with an overall retail sales estimate of $862.5 billion. And because people are expected to spend more this year, more companies are also hiring for seasonal jobs. UPS announced plans to nearly double its seasonal hiring from last year, and major brands like Amazon, Macy's, and Walmart are planning increases as well.
"Many people need extra income during the holidays to help pay for their additional spending," said Sara Sutton Fell, Founder and CEO of FlexJobs, the leading online service for professionals seeking telecommuting, flexible schedule, part-time, and freelance jobs. "Finding a seasonal job is a great way to help get ahead of credit card bills. Not only that, but if you're looking for longer-term work, seasonal jobs can be a way to get your foot in the door with a company, providing a better opportunity to convert the position into a permanent job."
4 Tips to Find -- and Get -- a Seasonal Job
1. Think outside the box. Seasonal jobs include holiday jobs, but there's also ski and tax season coming up. Think about local holiday events in your area that might be hiring, and other seasonal activities that happen in the winter months.
2. Remember online businesses. Explore opportunities for virtual customer assistance and other remote jobs.
3. Showcase three critical skills for seasonal work: fast learner, positive attitude, hard worker.
4. Treat the job with respect. This is especially true if you're hoping to extend your employment with the company, but also because any job is a networking opportunity.
Identifying Seasonal Jobs
Common seasonal job titles to watch out for include Customer Service Representative, Seasonal Staffing Coordinator, Seasonal Interviewer, Retail Visual Merchandiser, Seasonal Risk Assurance Associate, and Seasonal Tax Specialist, but there's a lot of variety when it comes to seasonal opportunities.
Below are examples of seasonal job titles outside the typical customer service, retail, and food industry positions, and these jobs also also offer some kind of flexibility like the option to work from home or have a flexible schedule.

Nordic Ski Instructor
Football Researcher for Newsroom
Tax Advisor Lead
Santaland Support Elf
Evening Events Manager
Election Worker
Monogram Operator
To request additional information please contact Kathy Gardner at kgardner(at)flexjobs(dot)com.
About FlexJobs
FlexJobs is the leading online service for professionals seeking telecommuting, flexible schedule, part-time, and freelance jobs. With flexible job listings in over 100 career categories, and opportunities ranging from entry-level to executive, freelance to full-time, FlexJobs offers job-seekers a safe, easy, and efficient way to find professional and legitimate flexible job listings. Having helped over 900,000 people in their job searches, FlexJobs has been included in Forbes' Top 100 Websites for Your Career, Mashable's '7 Job Boards to Find Your Dream Job,' and is one of Working Mother's 'go-to' career sites for working moms. FlexJobs is also a proud partner in the 1 Million for Work Flexibility initiative, which seeks to unite people advocating for work flexibility.