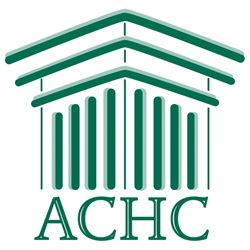 Cary, NC (PRWEB) November 04, 2014
ACHC recently participated in a Pharmacy Accreditation presentation at the National Alliance of State Pharmacy Associations (NASPA) Fall Conference in Austin, TX. ACHC CEO, José Domingos represented ACHC as one of three accreditation organizations that participated in the discussion.
The presentation provided NASPA members with education on the pharmacy compliance solutions available in the marketplace and included a facilitated discussion with the attendees. The meeting came at a time of heightened awareness within the pharmacy industry, as providers and regulatory bodies consider solutions to ensure public safety in regard to pharmaceutical products. Discussion topics included the benefits of accreditation for the public, providers, and payors alike.
"NASPA is an outstanding organization that provides excellent leadership and education across the pharmaceutical industry," said ACHC CEO, José Domingos. "I applaud NASPA for considering accreditation as a means of meeting important public safety and policy objectives, not only within the specialty pharmacy space, but across the full range of distribution channels including compounding, retail and mail service models that serve the American public. ACHC is proud to support NASPA as an Associate Member and to provide their membership with education on the accreditation and the various compliance options that are offered."
Accreditation is a voluntary, third-party review process that examines a pharmacy's compliance with state and federal regulations in addition to industry-best practices. By undergoing accreditation, pharmacies are able to demonstrate not only their compliance but also their commitment to providing the highest-quality products and services to the community.
ACHC has broad and extensive experience in the area of pharmacy compliance, including accreditation programs for non-sterile and sterile compounding, infusion, specialty, and long term care pharmacy services. Most recently, ACHC released an Inspection Services division following approval from the Texas State Board of Pharmacy to conduct sterile compounding inspections on non-resident pharmacies. Beginning July, 2014, ACHC began administering PCAB Compounding Accreditation programs for non-sterile (ref. USP 795) and sterile (ref. USP 797) compounding services. The organization also offers a range of resources designed to help pharmacies achieve and maintain compliance including workbooks, workshops, and compliance checklists.
ACHC is a not-for-profit accreditation organization that has stood as a symbol of quality and excellence since 1986. The organization has CMS Deeming Authority for Home Health, Hospice, and DMEPOS and a Quality Management System that is certified to ISO 9001:2008. ACHC is the provider's choice for accreditation because of its personal Accreditation Advisors, relevant and realistic standards, competitive pricing, and a friendly, consultative approach to accreditation. Accreditation by ACHC reflects an organization's dedication and commitment to meeting standards that facilitate a higher level of performance and patient care.
For more information on ACHC's accreditation programs and educational resources, or to download ACHC standards, please visit achc.org or contact them at customerservice@achc.org or 855-937-2242.
The National Alliance of State Pharmacy Associations (NASPA) promotes leadership, sharing, learning, and policy exchange among state pharmacy associations and pharmacy leaders nationwide, and provides education and advocacy to support pharmacists, patients, and communities working together to improve public health. NASPA was founded in 1927 as the National Council of State Pharmacy Association Executives (NCSPAE). To learn more about NASPA, visit naspa.us.