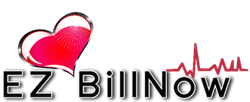 EZBillNow Professional Medical Billing Company Implements ICD-10 Coding
Brookline, New Hampshire (PRWEB) November 05, 2014
By Judy Milkowski, President and CEO
Professional Medical Billing
EZBillNow is centered on delivering the highest quality of service and has moved the company into the latest technology to adapt the new ICD-10 coding standards to ensure all medical billing needs are met. New regulation published by the Department of Health and Human Services (HHS) will be introduced in 2014 and officially take effect next year on October 1, 2015. Although the original compliance date of October 1, 2014, was postponed to October 1, 2015, Centers for Medicare & Medicaid Services (CMS) has announced that it will begin limited testing in November of 2014. EZBillNow is ready for the testing in November 2014.
EZBillNow offers 16 years of professional certified billing and business experience and a complete suite of medical billing services. EZBillNow handles everything from office or practice management to automated billing, collections and denials. EZBillNow uses state of the art technology operating on a secure web-based platform that provides doctors direct access to their billing information from anywhere using their computer, laptop, tablet, or phone. EZBillNow includes a claims processing system that is directly integrated to its clearinghouse, which results in fewer denials and a significantly higher percentage of clean claims.
EZBillNow is a member of the American Academy of Professional Coders and the Salem Chamber of Commerce. EZBillNow is in compliance with all medical billing standards and HIPPA regulations.
Judy Milkowski states, "Keeping up with the changes in the medical billing industry such as the implementation of the ICD-10 coding system is a daunting task." EZBillNow is built using the newest technology in the medical billing business to guarantee we are producing the highest possible percentage of clean claims while ensuring physicians information is kept accurate and secure.
EZBillNow's business mission is to increase revenue to doctors or medical practices through efficient and accurate filing of medical claims. Doctors are able to focus on their practice while EZBillNow manages their billing and claims to help increase their revenue.
About EZBillNow: New Hampshire based business in Brookline, offering state of the art electronic web based Medical Billing Services. Their software technology provides best-practices in a revenue cycle management. EZBillNow is ready for implementation for the new ICD-10 standards. EZBillNow provides the complete suite of medical billing services offering everything from practice management and automated billing, to collections.
We Are Pleased To Announce Attendance to the Following Upcoming Events
November 7, 2014
The Maine Psychological Association Fall Conference
Best Western Merry Manor Inn, South Portland, ME
http://mepa.org
February 5-8, 2015
Pri-Med Convention
Broward County Convention Center, South Fort Lauderdale, FL
http://www.pri-med.com
Contact Information
Judy Milkowski, President and CEO
P.O. Box 427
Brookline, NH 03033
866.320.3940
info(at)EZBillNow(dot)com
http://www.EZBillNow.com