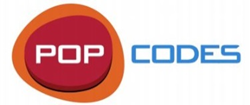 LAS VEGAS (PRWEB) November 03, 2014
POPcodes, launched today at the Money 20/20 conference, has developed an omnichannel redemption solution that makes it much easier for retailers to offer their customers the option to purchase products online and pick them up in store, while streamlining the entire process for retailers.
Led by veteran North American retail and big data executives, POPcodes bridges the omnichannel gap created when consumers research major purchases in online channels and then go in store to complete them. The solution is focused on providing an exceptional customer experience during cross-channel fulfillment, which dominates the "Top List of Priorities for Retailers," according to a January 2014 Forrester Research report.
Retailers who use POPcodes are able to extend the value of the vast amount of product and promotional data they have online, enabling consumers and associates to retrieve that information where it's needed most – in store. By providing a simple and secure code, POPcodes lets consumers quickly redeem purchases or promotions when at the cash register, or any in-store device connected to POPcodes.
POPcodes integrates with existing e-commerce platforms and internet connected in-store systems, creating a stronger omnichannel shopping experience. Merchants use POPcodes' API to securely link their e-commerce platforms to the POPcodes cloud, and can then create and control the distribution of information about online purchases and promotions to any retail location.
Co-founders Gregg Aamoth and Glenn Yuen saw an opening in the market when they realized that most retailers were focusing on either increasing online shopping and website functionality or improving the in-store customer experience—not ensuring a smooth transition from virtual to physical shopping.
"Today's consumers frequently begin their path to purchase online, but an overwhelming amount of those shoppers—95 percent—still prefer to make the purchase in store," said POPcodes co-founder Gregg Aamoth. "Leading retailers have invested millions to offer in-store pickup for online purchases. Unfortunately their solutions are inherently limited, as they primarily focus on inventory logistics from their own sites to their own stores. We have created a solution that not only makes it easy for a retailer to connect from multiple websites to their stores, but includes more helpful information and works in ways that benefit both the retailer and the consumer."
Consumers can shop at any POPcodes-affiliated retailer or deal-of-the-day website knowing they can confidently redeem an online order or generate a proof of promotion at any participating location. When in store, customers simply enter their verified phone number and 3-digit passcode—their personal POPcode—they created while on a participating retailer's site. Retailers know that a customer is about to come into their store and have the opportunity to better engage with them and drive additional sales.
"It takes days, not months, to connect a retailer's site—or any other partnering sites—to the POPcodes cloud and their in-store devices," said Yuen. "From the very first transaction, POPcodes reduces online shopping cart abandonment, drives in-store traffic, extends the life of existing payment systems and improves real-time multichannel inventory management. Even better, as usage increases and transaction history accumulates, POPcodes will provide retailers tremendous insight into the consumer's wallet."
Through POPcodes' online API, merchants send data to a variety of function-specific proof of purchase or proof of promotion templates. Further, by separating the redemption and payment processes, POPcodes helps retailers reduce the possibility of fraud.
POPcodes is now available on the sites of participating retailers. For more information, visit POPcodes.com.
About POPcodes
POPcodes is a customer and merchant-centric retail fulfillment solution that bridges the gap between the virtual and physical shopping experience by giving consumers a seamless and secure way to shop online and pick up in store. By integrating with existing ecommerce platforms and in-store point-of-sale systems, POPcodes supports the entire path to purchase and promotion. The solution connects online and offline transactions simply and effortlessly through a customer's verified phone number and three-digit passcode.
Driving online shoppers to physical stores, POPcodes creates a consistent and convenient omnichannel experience that leads to more sales both online and off - and a better understanding of how customers behave across channels.
For more information, visit POPcodes.com.