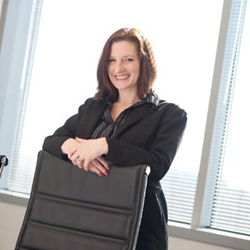 Dulles, VA (PRWEB) October 31, 2014
Unanet, a developer of services automation software that helps organizations manage people and projects for improved profitability, welcomes Rebecca Douglas as Unanet's new Vice President of Finance and Administration.
Rebecca is a Certified Public Accountant and has extensive experience in all aspects of accounts receivable, accounts payable, payroll, general ledger, budgeting, forecasting, tax & registrations, and financial reporting. Rebecca also has excellent GAAP and FAR knowledge.
Prior to Unanet, Rebecca was the Controller at MicroPact, a software company based in Herndon, VA and the Accounting Manager at n-ask, a Federal geolocation and engineering contractor in Fairfax, VA. Rebecca has handled multiple accounting system integrations and was recently key in securing an approved accounting system. She has successfully managed audits across industry and DCAA levels. Her previous experiences include both shared services and 'Big Four'.
About Unanet:
Unanet is a leading provider of Cloud or On-Premise software for project-based organizations. Unanet delivers skills management, resource planning, budgeting & forecasting, timesheets, expense reporting, billing & revenue recognition, and project management reporting. Over 1,000 organizations rely on Unanet to maximize staff utilization, reduce administrative costs by 90%, improve invoicing by 10X, and support forward decision-making for improved operations.