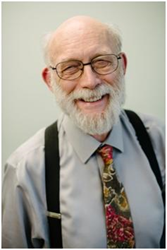 Once the brain is functioning more efficiently, then it just markedly enhances the efficacy of these other procedures.
(PRWEB) October 31, 2014
The Biofeedback Federation of Europe will host an upcoming webinar for health professionals on "Keeping Mentally Sharp While You Age" presented by Vancouver psychologist and author, Dr. Paul G. Swingle. Dr. Swingle will review "aging gracefully" and the neurotherapeutic protocols that can benefit clients who want to stay mentally sharp into their golden years.
According to the Alzheimer's Association an estimated 5.2 million Americans have Alzheimer's disease in 2014. "The number of Americans with Alzheimer's disease and other dementias will escalate rapidly in coming years as the baby boom generation ages. By 2050, the number of people age 65 and older with Alzheimer's disease may nearly triple, from 5 million to as many as 16 million, barring the development of medical breakthroughs to prevent, slow or stop the disease."
We know that exercise is important for ones physical health, but what can be done to keep grey matter in shape? In this upcoming webinar, Dr. Swingle will discuss his method for working with clients who present cognitive complaints. Among the topics covered will be: establishing habits that encourage good cognitive health such as diet and exercise; how to modify these habits to be consistent with an older lifestyle; unique challenges faced by those entering retirement; and the pros and cons of increased connectivity in this modern world. In addition, he will explain the use of an EEG assessment he calls the ClinicalQ. During the brief assessment, brain activity is measured at five critical locations. A report is generated that interprets the (EEG) data and flags values that are outside of the norms based on Dr. Swingle's clinical database allowing the clinician to look at alternate conditions that might be contributing to a lack of focus such as quality of sleep, stress level, inactivity and depression.
At his Vancouver clinic, Dr. Swingle uses neurotherapy as part of the treatment for a wide range of disorders including as well as with clients who just want to perform better at work, on stage or at a sport. According to Dr. Swingle, one of the best things about neurotherapy is, "It marries well with all other therapies whether experiential, EMDR, cognitive behaviour, pharmaceutical and so forth. Once the brain is functioning more efficiently, then it just markedly enhances the efficacy of these other procedures."
Keeping Mentally Sharp While You Age
Presenter: Dr. Paul G. Swingle
Date: November 18, 2014
Time: 3:00-4:00 pm Eastern Time (US & Canada)
About Dr. Paul G. Swingle
Dr. Paul G. Swingle is a Fellow of the Canadian Psychological Association and a former Lecturer in Psychiatry at Harvard Medical School. Professor Swingle formerly held the posts of Chairman of the Faculty of Child Psychology, Full Professor and Clinical Supervisor at the University of Ottawa. He has taught at McGill University, Dalhousie University and McMaster University. He is a Registered Psychologist in British Columbia and is (BCIA) Certified in Biofeedback and Neurotherapy. Since 1997 he has been in private practice in Vancouver, British Columbia. He is the author of Biofeedback for the Brain (2008) published by Rutgers University Press.
About the Biofeedback Federation of Europe
The Biofeedback Federation of Europe (BFE) is community interest company in the UK leading the way to share knowledge in the field of biofeedback. Through its "Learn From the Best" program, it offers a variety of webinars, online classes, courses, software and workshops with applications in healthcare, mental health, optimal performance and sport. Content is developed independently by International Research & Education Project teams. For more information, visit the BFE Online Shop. Their next annual meeting will take place March 24-28, 2015 in Rome, Italy.
Contact: Carol Meyers
BFE Education Manager
education(at)bfe(dot)org