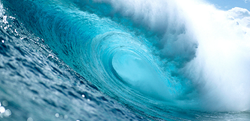 Dulles, VA (PRWEB) October 31, 2014
Unanet, a developer of services automation software that helps organizations manage people and projects for improved profitability, has announced that early bird registration is now open for the 2015 Unanet Champions Conference.
The conference will take place in San Diego, CA from May 28-29, with optional pre-conference training classes on May 27. Attendees can take advantage of two discounts: Early Bird Registration and Group Registration. Early Bird Registration is $250 off of the regular fee and available until April 14. Group registration offers a $350 discount to organizations who register three or more people. The Group registration discount does not expire.
Over 200 customers and partners are expected to register including executives, controllers, accounting managers, HR Managers, Contract and Engagement Managers and Billing Managers. Fran Craig, Unanet's Founder and CEO commented, "The Champions Conference provides our customers a unique platform for teams to work together to optimize projects, people and processes." Customers are encouraged to meet with Unanet experts in one-on-one Success Clinics, share best practices with other customers, and attend the Break-Out Sessions on specific product capabilities. Attendees can earn up to 13 CPE credits by attending the pre-conference training classes and choosing from a variety of sessions from the two day conference.
For more information on the conference, visit http://www.unanet.com/champions2015
About Unanet:
Unanet is a leading provider of Cloud or On-Premise software for project-based organizations. Unanet delivers skills management, resource planning, budgeting & forecasting, timesheets, expense reporting, billing & revenue recognition, and project management reporting. Over 1,000 organizations rely on Unanet to maximize staff utilization, reduce administrative costs by 90%, improve invoicing by 10X, and support forward decision-making for improved operations.