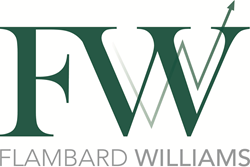 For Affordable Luxury Look No Further
Manchester (PRWEB UK) 31 October 2014
A new £200m luxury development in Salford Quays has recently been given the green light. The four blocks will consist of over 1000 plush apartments, private cinema rooms and state of the art gymnasiums.
With Manchester fast becoming the hub for the UK's media, Media City's developments offers huge promise for investors. Flambard Williams who are experts investment property, fully believe if you are looking for quality along with high yields, but cannot afford London prices, then Media City is a great investment destination.
Media City UK is already home to the BBC and ITV studios, along with the University of Salford and a buzzing commercial centre with retail shopping and fine dining, including Marco Pierre White's new restaurant that has recently opened.
Demand is out stripping supply and no doubt this looks set to continue as more and more staff who work at the numerous studios look set to purchase due to the fantastic location.
So far over £650m has been spent transforming the area from a bustling dockyard to an entertainment hub. This figure looks set to increase dramatically as construction companies have seen the demand and snapped up land to ensure they are in prime position to build luxury apartments.
With prices in London out of reach for the majority of investors coupled with low yields, the savvy investors are looking elsewhere. With property prices in Media City starting at a comfortable £90,000 which enables house buyers to get on the ladder along with investors to benefit from a great yield.
Christopher Whetstone, the director at Flambard Williams, gives his view on the opportunity, 'For those who have always looked to invest in buy to let or those who are simply looking for affordable luxury look no further than Media City. It has been compared with the Docklands in London for a fraction of the price'.