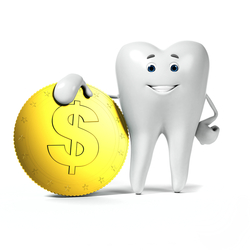 Smile Solutions is offering this fantastic implant offer to allow patients to receive this highly sought after dental service during this difficult economic time." - Dr. Jeffrey Emmi
Wilmington, Delaware (PRWEB) November 03, 2014
Smiles Solutions by Emmi Dental Associates is pleased to announce a special discount on dental implant fixtures for the remainder of 2014. From now until the end of the calendar year, patients will be able to receive dental implant fixtures for the affordable price of $995. The offer is open to current and new patients alike who are missing a tooth or multiple teeth.
"Smile Solutions is offering this fantastic implant offer to allow patients to receive this highly sought after dental service during this difficult economic time," said Dr. Jeffrey Emmi. He added, "Current patients will receive an additional 5 percent discount off of implant fixtures."
Dental Implant Fixtures for Only $995
"Dental implant fixtures" refers to the dental implants themselves, which are artificial tooth roots that are designed to secure an artificial tooth or set of artificial teeth in place. These dental implants are carefully anchored into place through oral surgery, which is covered as part of this special promotion.
For patients who qualify, $995 is a considerable savings when compared to other dental practices in the area, especially given the experience and credentials of the team at Smile Solutions by Emmi Dental Associates.
Dr. Emmi has extensive training and experience in dental implants treatment. He has a fellowship degree, which was earned in 2010, from Misch International Implant Institute, along with a diplomate degree, which was earned in 2011, from the International Congress of Oral Implantology.
Qualifying for this Special Promotional Price
To qualify for the $995 dental implant promotion, a consultation and exam will be necessary. Dr. Emmi and his team will determine if the patient requires any additional dental care services prior to the placement of the dental implant. Patients will qualify for this special price of $995 so long as no additional treatments are required in order to place the dental implants.
Additional procedures include oral surgeries such as bone grafting and soft tissue augmentation. These are performed if a patient does not have sufficient jawbone density or gum density in place, both of which are required for successful dental implant placement.
Additional Discounts for Current Patients of Smile Solutions by Emmi Dental Associates
Because Dr. Emmi values his patients and their trust in his team, Smile Solutions by Emmi Dental Associates is pleased to offer an additional 5 percent discount to current patients who would like to receive a dental implant fixture before the year is up. This is just Dr. Emmi's way of expressing gratitude to patients.
Why Dental Implants Are an Ideal Treatment Option
There are many benefits to getting dental implants if you are missing teeth. These include:
Stability and Strength - Dental implants provide a level of stability comparable to natural tooth roots, allowing patients to bite and chew as they would with their natural teeth.
Little Chance of Embarrassing Slips - Dental implants ensure that a bridge or denture won't slip or fall out at an inopportune time.
Prevention of Dental Health Issues - Dental implants prevent gum recession and bone loss, which is something that removable restorations cannot address.
Beautiful Results - The snug fit of an implant-supported restoration results in a smile that looks totally natural.
About Smile Solutions by Emmi Dental Associates
Founded in 1999 by Dr. Jeffrey Emmi, Smile Solutions by Emmi Dental Associates is one of the leading dental care practices in the community. Drawing patients from the greater Wilmington area, the dentists and staff at the practice provide friendly, personable dental treatment to all who visit. The entire team has a shared goal to treat each patient as if they are a member of the family while providing them with the best dental care possible.
Speak with the Team at Smile Solutions by Emmi Dental Associates
To learn more about this special dental implants promotion and find out if implant dentistry is an ideal treatment option to consider, current and prospective patients are encouraged to contact Smile Solutions by Emmi Dental Associates today.
Smile Solutions by Emmi Dental Associates
1601 Milltown Rd Ste 25
Wilmington, DE 19808
(302) 999-8113
Originally posted by Smile Solutions by Emmi Dental Associates