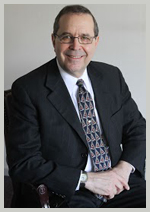 Unfortunately, Xarelto may create a dangerous situation where the blood is too thin and uncontrollable bleeding results.
New York (PRWEB) November 04, 2014
A number of lawsuits have been filed in Federal and State Courts alleging that Xarelto caused uncontrolled bleeding in patients which led to serious internal bleeding or death. A Federal Panel is set to hear arguments in December to determine if a consolidation of all federal cases relating to Xarelto is warranted (see notice for cases under consideration, pgs. 16-18*). Sales continue to skyrocket, though, with the manufacturer reporting $414 Million in revenue from the drug in the third quarter alone, a 68% increase from last year**.
Xarelto is a blood-thinning prescription medicine used to reduce the risk of stroke and blood clots in people with atrial fibrillation, not caused by a heart valve problem. Many lawsuits have been filed against the makers of Xarelto alleging that the manufacturer failed to warn patients and doctors about the dangerous side effects. The makers of Xarelto have also been accused of producing a defective product because they released Xarelto without an antidote to combat its side effects***.
Rudolph F.X. Migliore, P.C. has recently begun investigating cases involving patients who were prescribed Xarelto and have suffered from pulmonary embolism, deep vein thrombosis, gastrointestinal hemorrhage and hemorrhage and death caused by uncontrolled bleeding. Other adverse events reported included thrombosis, hemoglobin decrease, cerebrovascular accidents, hematoma, edema peripheral and dyspnea. If you or a loved one has been prescribed Xarelto and have suffered from any of the major side effects, please contact the firm at 631.543.3663.
The New York law firm of Rudolph F. X. Migliore, P. C. has represented clients in a wide range of product liability cases in the last three decades and has worked with nationally recognized associated firms to reach successful verdicts. We work to provide clients with the highest caliber legal help available and take every step necessary to obtain compensation for our clients.
*Judicial Panel on Multi-District Litigation, Notice of Hearing Session on December 4, 2014 filed 10/22/14. Jpml.uscourts.gov/sites/jpml/files/Hearing_Order-12-4-14.pdf
** DrugNews, "Possible Antidote: Could Help Blood Thiner Patients In Bleeding Emergencies", October 15,2014. Drugnews.net/news/antidote-xarelto-blood-thinner-patients-emergency
***In Re: Xarelto Products Liability Litigation. Brief in Support of Plaintiffs Motion to Consolidate, October 9, 2014. Aboutlawsuits.com/wp-content/uploads/2014-10-09-Xarelto-MDL-Motion.pdf