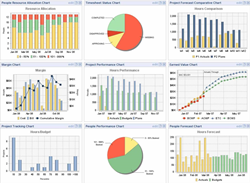 Dulles, VA (PRWEB) October 31, 2014
Unanet, a developer of services automation software that helps organizations such as government contractors manage people and projects for improved profitability, has announced that it is a sponsor of the C5ISR Summit in Charleston, SC from November 17-20.
Unanet is a member of the Charleston Defense Contractors Association (CDCA) which is hosting the eighth annual summit. C5ISR is an acronym for: Command, Control, Communication, Computer, Combat Systems, Intelligence, Surveillance and Reconnaissance. The theme for the summit is "Technologies Enabling Information Dominance."
The CDCA expects over 1,000 attendees nationwide to attend, a majority of them coming from areas with a strong presence in the government space such as Charleston, Washington DC, the Tidewater area, San Diego and Huntsville. Out of the 1,000 attendees they anticipate about 250 will come from government agencies and the rest from supporting industries.
The agenda will include an exhibit hall, hack-a thon, networking and several speakers representing different branches of the military as well as three technical tracks attendees can choose to from: Transport and Computing, Business and Force Support and Expeditionary, and Production, Installation & In-Service Support.
Almost two-thirds of Unanet's more than 1,000 customers are government contractors. Unanet software is developed and supported entirely in the USA.
About Unanet:
Unanet is a leading provider of Cloud or On-Premise software for project-based organizations. Unanet delivers skills management, resource planning, budgeting & forecasting, timesheets, expense reporting, billing and revenue recognition, and project management reporting. Over 1,000 organizations rely on Unanet to maximize staff utilization, reduce administrative costs by 90%, improve invoicing by 10X, and support forward decision-making for improved operations.