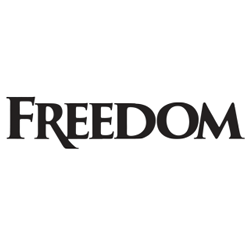 Does my kid have ADHD?
Los Angeles, CA (PRWEB) October 31, 2014
If not for its consequences, ADHD screening might seem funny, as there's hardly a child alive who would fail to register on an ADD or ADHD assessment scale.
After working with journalist Ray Richmond on the October 2014 Freedom Magazine feature 'The Attention-Deficit Fraud,' editor Jennifer Johnson was curious just how easy it is for a kid to get an ADD/ADHD diagnosis.
A mom herself, Johnson knows the parental M.O., the first place parents turn with concerns about their kids: the Internet. So she Googled "Does my kid have ADHD" and completed an assessment based on DSM-V criteria and other screening measures for ADD/ADHD.
I figured my 12-year-old daughter an excellent 'test subject,' she writes as never has there been a child so NOT afflicted with ADD or ADHD. The kid can focus. She reads 900-page books over a long weekend, is teaching herself Japanese—you get the idea.
Yet, based on her answers, Johnson's daughter registered in the high range of Moderate ADHD on the test scale, well above the threshold indicating her child should see a mental health professional for diagnosis and treatment of ADHD.
This exercise confirms the view of Dr. Allen Frances, professor emeritus of psychiatry at Duke University, who was interviewed for the Freedom story. We've taken normal development and turned it into a mental disorder, Francis said. The drug companies are getting wealthy on the backs of millions of vulnerable kids who have no business being diagnosed with anything. It's pure greed. They're conducting an uncontrolled experiment without informed consent on a vast army of kids who have no clue what these powerful medicines are doing to their young brain.
The Freedom feature also includes the poignant, personal account of another parent who medicated his son to regulate the child's behavior, with frightening results, in I Won't Take Them.
It also reveals:

There have been 44 warnings from eight countries that ADHD drugs cause harmful side effects.
25 studies from five countries have reported on harmful side effects of ADHD drugs.
Sales of stimulant medication for ADHD were nearly $10 billion in 2012, more than five times the $1.7 billion a decade earlier.
Long neglected by the media, the article states, many journalists today question whether 'attention deficit' is anything more than a spurious label concocted by the psychiatric industry as an underhanded and imminently dangerous marketing tactic.
Also in the October issue of Freedom.
'Created Equal,' an exclusive report on a new racial crusade taking root in Ferguson, Missouri, galvanized by Michael Brown's tragic death.
Interview with Marian Wright Edelman, president and founder of the Children's Defense Fund.
Pulitzer Prize-winning journalist Dan Luzzader on the racial and exclusionist attitudes that cast shadows on the coverage at Vanity Fair.
About Freedom Magazine
Freedom magazine is committed to accurate and accountable reporting. Freedom is the voice of The Church of Scientology, and reflects its stance that responsible journalism and the free flow of information are the lifeblood of all great societies.
Published since 1968 and recently re-launched as a monthly print periodical, Freedom addresses issues, not politics. It seeks out and illuminates solutions to society's problems. Freedom proudly serves as a media watchdog, protecting the exchange of free ideas on which democracy relies. Freedom further spotlights the Church of Scientology's human rights, social betterment and volunteer works, thereby advancing its purpose of safeguarding and promoting the rights of all.
Full Freedom Mission Statement
For more information, press only: Karin Pouw, Church of Scientology International, +1 (323) 960-3500 media relations (at) churchofscientology (dot) net
Letters/Inquiries to the editor: Jennifer Johnson-Lankheim, Freedom Magazine, +1 (323) 960-3500, jennifer.johnson (at) freedommag (dot) org